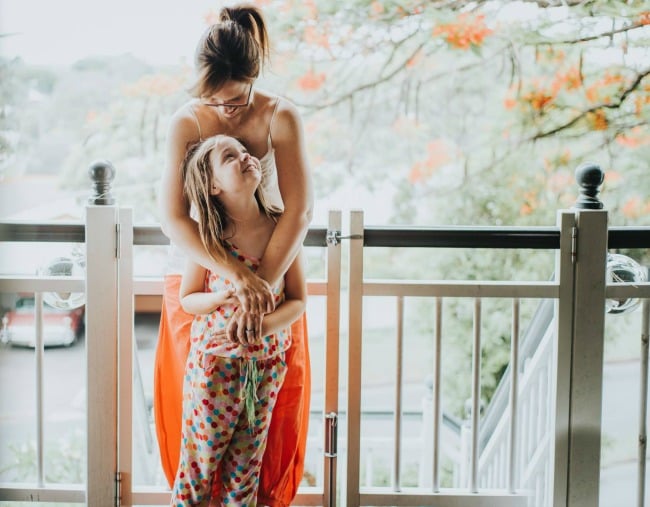 This year I added a new tool to my parenting toolbox.
My nearly-nine-year-old daughter and I have started reading novels and watching movies together. I can tell you're underwhelmed but hear me out. You see it's not just any ol' books or movies – we've been choosing stories which open our eyes and grab our hearts. Stories that prompt discussions about friendships, about privilege and courage about giving back and – most importantly of all – about kindness.
And that's where the best-selling novel and movie Wonder comes in.
Wonder is the story of 10-year-old Auggie Pullman, a boy with facial differences who – after years of home schooling – navigates his first year at a real school.
It's an uplifting, feel-good story about difference and diversity and what real friendships look and feel like. It's about courage, and most of all,  the incredible, transformative power of kindness.
It's impossible to read the novel or no doubt watch the film without wanting to be a part of the #ChooseKind movement the story promotes. You walk away from this story wanting to be a force for good.
But … how exactly do you do that?
Glad you asked.
Here are a couple of ideas on how to encourage kindness in our kids and model it as the adults in their lives.
1. Put down the device and put on an apron.
If there's one thing kids love more than devices and watching YouTube videos of cats playing the piano … it's a lemonade stand. RIGHT? There's something about setting up a stall on the footpath outside your house and selling cupcakes or lemonade to passers-by. This year my daughter Ava is celebrating her ninth birthday with a bake sale with her friends. Instead of presents, we're asking guests to bring ingredients and the kids will be busy baking, decorating, making posters and selling their delicious fare to raise money for The Pyjama Foundation (a wonderful organisation who send "Reading Angels" into the homes of foster kids). Getting kids involved in charities (particularly ones which help other kids) is a terrific way to help them realise and appreciate the advantages they may experience in life as well as foster a sense of gratitude and empathy for others.
Of course, kindness can be taught in small everyday gestures too. It all starts at home.