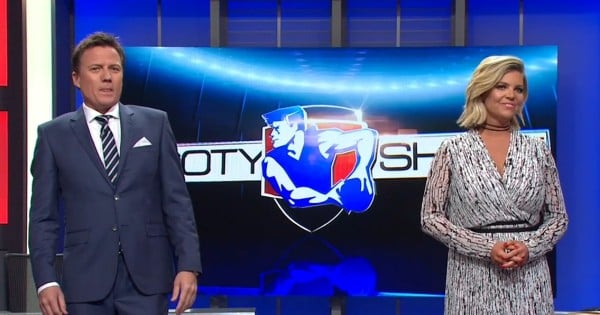 Rebecca Maddern made her much anticipated debut on The Footy Show last night and we've gotta say, it went well, all things considered.
When Channel 9 first announced the award-winning journo – not to mention Geelong's No. 1 ticket holder – would be replacing Gary Lyon on the panel of the popular AFL panel show there was much social media hand-wringing.
The trolls were ready to pounce, the blokes began fretting over her credentials, and the rest of us were shouting our praises while desperately crossing fingers behind our backs.
But in the end, it was fine. Better than fine.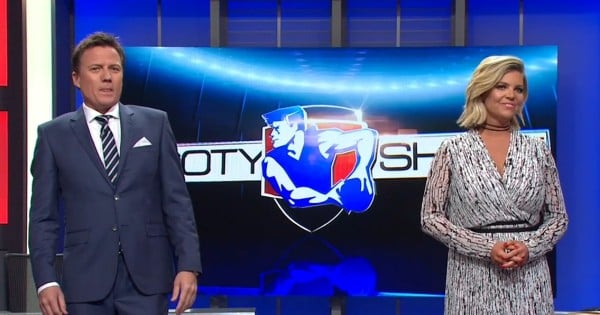 Maddern with co-host James Brayshaw at the start of the evening. Source: Channel 9.
The thing is, The Footy Show thrives on controversy. Even up against its NRL equivalent, it's the most sexist show on Australian television. Having a woman on board was never going to change that. And it didn't.
Aside from note-gate, when the Twitterverse momentarily lost its mind over some words scribbled on Maddern's left hand - things got off to a clean start.
Then the inevitable prodding began. First off, Sam Newman made a show of welcoming his new co-host by pretending the pair had never met. Hilarious.
Watch (post continues after video):