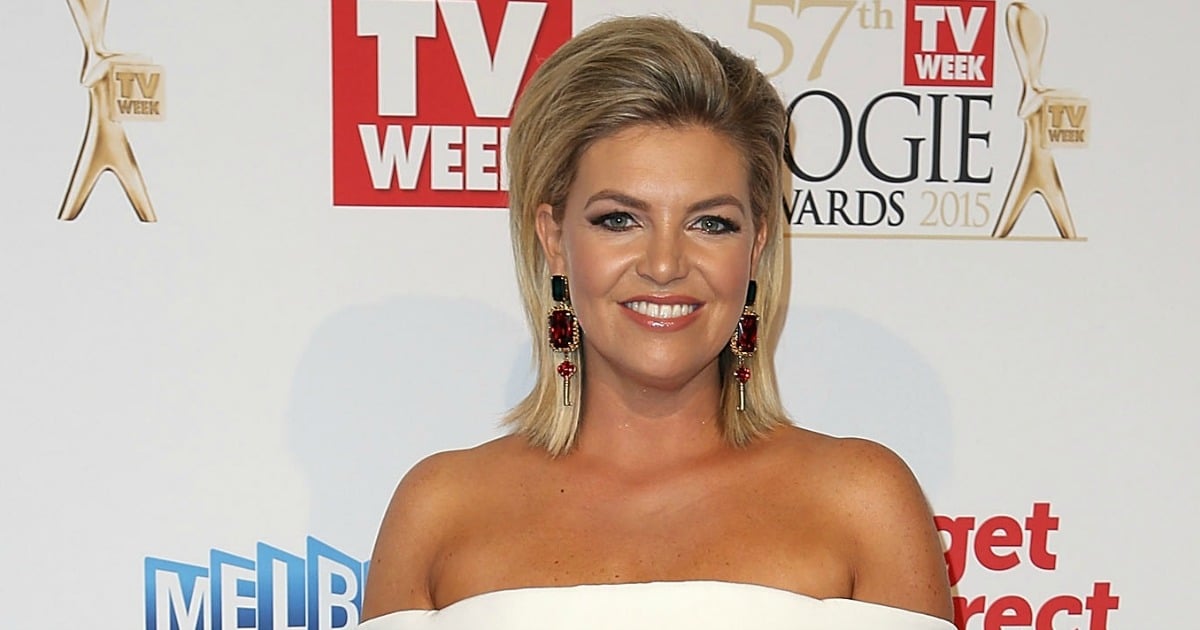 The sport show that has been widely criticised for its blokey and sometimes sexist antics has turned over a new leaf, and is welcoming esteemed journalist Rebecca Maddern to its panel.
The former Channel 7 newsreader will find herself steering the popular program, seated alongside co-host James Brayshaw as well as long-running panellists Sam Newman and Billy Brownless.
The move comes after a disgraced Garry Lyon stood down from his media commitments, citing mental health concerns in the wake of news he had an affair with close friend Brownless' ex-wife.
The appointment of the 38-year-old, who is Geelong's No. 1 ticket holder and a keen football fan, signals a shift towards the direction of the NRL Footy Show, which has garnered considerable success following the addition of female sports reporter Erin Molan in 2012.
Maddern says she is excited to start fresh at a new network after 13 years at Channel 7, and understands her new role will be challenging.
"I have been a fan of the show for many years and I am thrilled to have a new challenge that allows me the opportunity to use my footy knowledge and work alongside some of the best in the business," she said in a statement yesterday.
Watch a clip of Billy Brownless addressing the Garry Lyon scandal below (post continues after video).
Ian Paterson, Channel Nine Melbourne's managing director, believes now is the time to "reset" the program.
"Having Rebecca come on board to co-host with her own perspective is a relevant decision, and we're really excited at the prospect of what her dynamic personality will bring to the show," he told The Age.
It took mere minutes after the announcement for the award winning media personality, who won the prestigious Quill Award for journalistic excellence in 2003, to be the subject of vile and misogynistic taunts online. Mamamia has chosen to not regurgitate these comments.
But they have been drowned out by the voices of praise and positivity, with media professionals and AFL stars flocking to social media in support of the move.
The Mamamia team congratulate Rebecca on her new position, and wish her every success in the role.