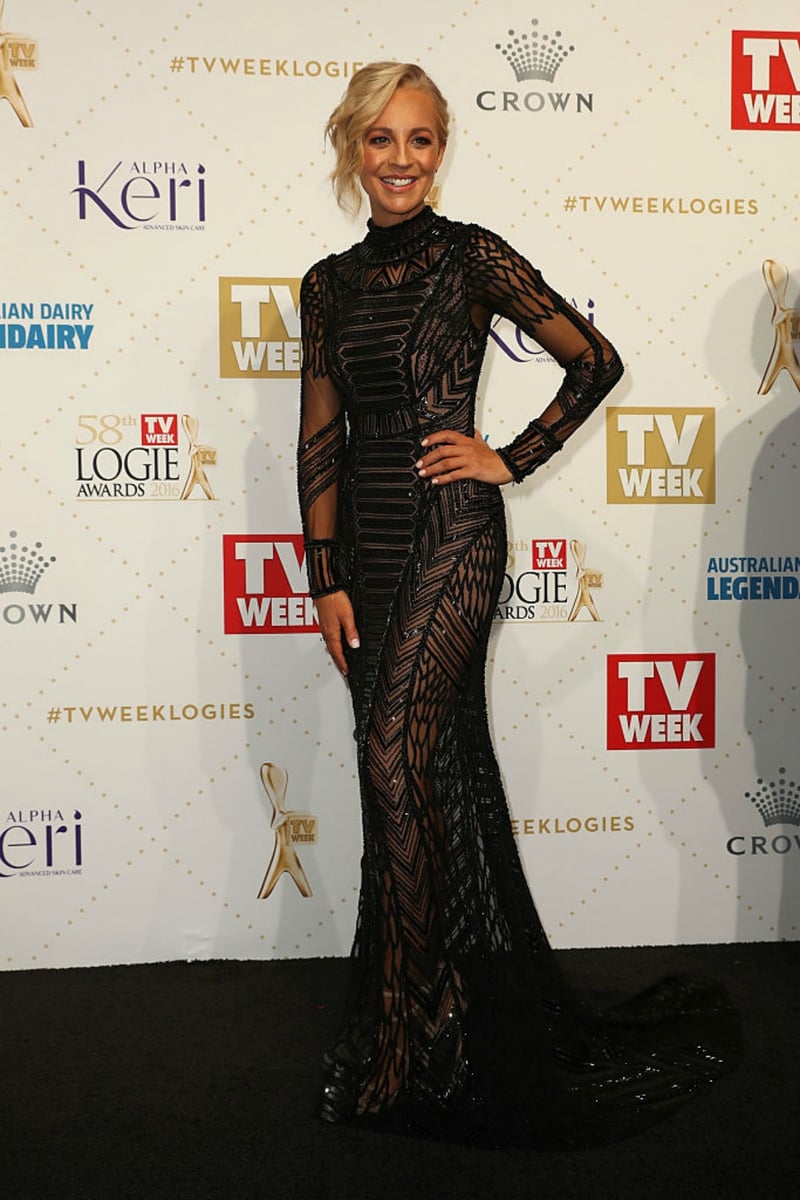 If there's one thing Rebecca Judd knows how to do, it's make an impact on the red carpet. And her appearance at the 2016 Logies was no different.
Rocking a custom-made J'Aton Couture gown to the Sunday night event, the baby blue ball gown divided opinions, with some feeling it was a bit too Disney princess, while others simply couldn't get enough.
Now, the TV presenter has taken to Instagram to share the real inspiration behind the gown, saying that her two-year-old daughter Billie played her part in the decision.
The inspiration for Rebecca Judd's 2016 Logies dress. Source: Instagram.
Posing in a strapless, baby pink dress, an abundance of tulle cascading to the floor, Judd wrote, "The vintage pink @jatoncouture dress which inspired my blue on. Billie loooooooooooved it."
Speaking to Mamamia on the red carpet, Judd said "I did show Billie the photo from my fitting, I said 'oh this is my dress,' and she goes, 'oohh mummy!'"
Judd snacks on Shapes and speaks to Mamamia's Monique Bowley on the 2016 Logies red carpet. Post continues... 
While Judd and J'Aton have been partnering for many years now, their collaborative creations never miss a beat, with the wife of AFL star Chris Judd consistently making best dressed lists.
But both Judd and her now famed Logies dress caused quite the stir on Monday night when a video of Billie, four-year-old son Oscar and the family cat playing with the dress was shared.