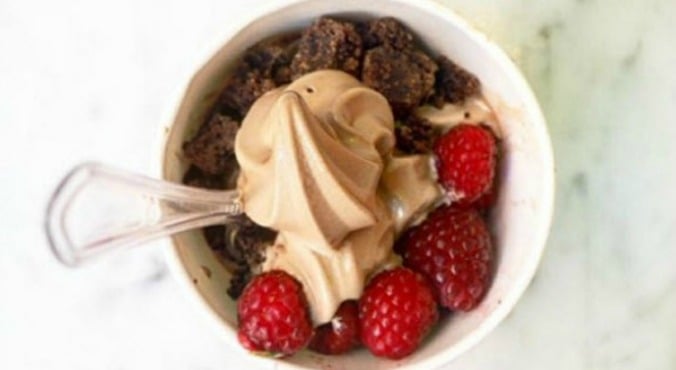 Image: Instagram (@snogfrozenyoghurt).
I have a confession to make: I hate froyo.
I've tried to keep it a secret, fully aware that it's an opinion so unpopular it's bound to break friendships and possibly make me a total social leper. But after three separate times THIS WEEK where social occasions have revolved around the frozen dessert I just can't hold it in anymore. Frozen Yogurt sucks.
Before the barrage of hate starts, let me assure you, I tried. After seeing so many people seduced by the quirky flavours and shiny self-serve toppings station, I wanted to join the bandwagon too. The day I did so is forever marked down in history thanks to Instagram, exactly 74 weeks ago.
While my excited face says it all about what I hoped it would deliver, the hashtag summed the final experience up – #stillanicecreamgal. Why? I'll give you six good reasons.