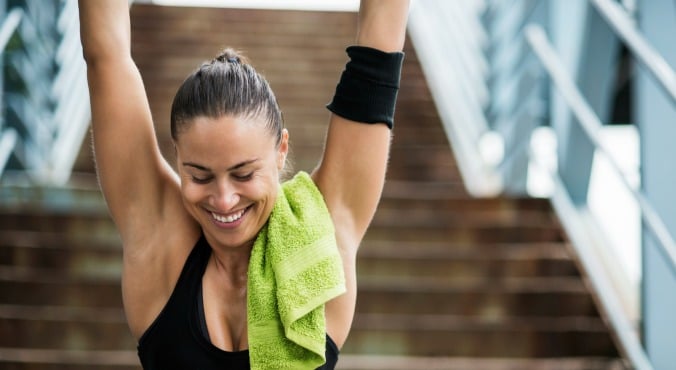 Image: iStock
By Chris Sandel
So you're reading an article about how someone has made this big change in their life.
Maybe they went from broke to being a millionaire. Maybe they taught themselves to play an instrument and are now in the Billboard Top 100. Maybe they lost a bunch of weight.
At some point in the article they make the comment, 'Well, I know that if I can do it, anyone can.'
This comment is meant to make the person appear like any regular human being. They don't want to come across as arrogant; rather, they believe anyone can do it if they just follow a couple of simple steps. The comment is genuinely meant to be good-natured.
The problem is that most of the time it's total nonsense. Just because one person has done something, doesn't necessarily mean that everyone else can too.
Let me use myself as an example: In March 2015, I ran the Milan marathon. I had run marathons before — in 2008 and 2009 — but since then, I hadn't really done any running. (I walk my dog a lot, but this is very different from running 40 kilometres.)
Watch: Aussie celebrities share their secret talents. (Post continues after video.)
I signed up for the marathon about 12 weeks before the event. During this time I went for eight training runs — that was it. Most people, when doing a marathon, will do anywhere from two to five runs a week, depending on the schedule they are following. They will normally start this training anywhere from three to six months before the event.
I started my training 12 weeks beforehand, went for one long run per week, and, for a number of the weeks, didn't go for a run at all.
In Milan on race day, it was unseasonably hot. It was early spring, when temperatures typically average around 10°C. Instead, this day got up to 24°?C. This made it a much tougher race, with water stations being spaced further apart than would be ideal in this kind of heat.
Despite the heat and my lack of training, I ran the marathon in three hours and 38 minutes. For those who know nothing about marathons, most people are very happy to break four hours.