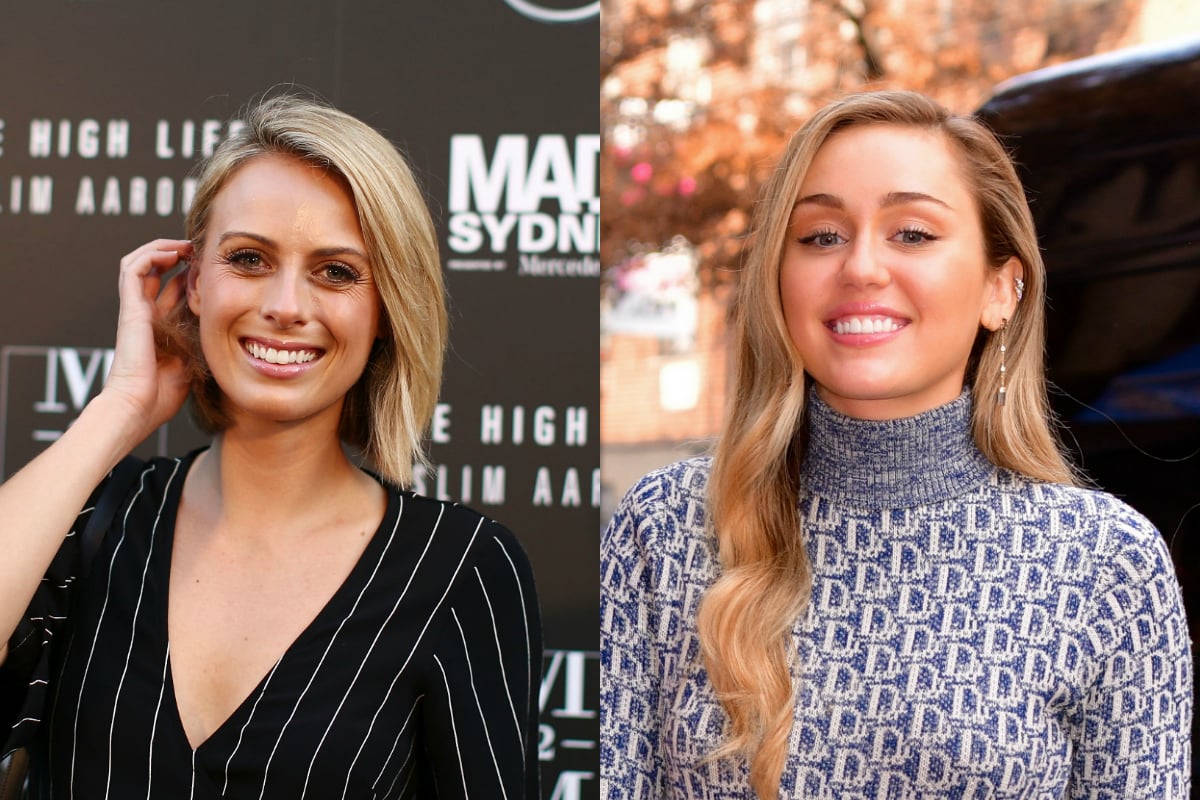 Last week, former Today Show presenter Sylvia Jeffries became the latest female celebrity accused by tabloid media of being pregnant.
She… was not. She did, however, appreciate the reminder to wear shape wear for all public outings just in case a roll or curve should ever slip out.
Nope, not pregnant. The only one fuelling that rumour would be you, @DailyMailAU . But thanks for the subtle reminder to wear spanx on all casual outings. ???????????? pic.twitter.com/e3rLMmXUG8

— Sylvia Jeffreys (@SylviaJeffreys) January 16, 2019
Days before, it was Miley Cyrus who was pregnant with her first child.
Because all relationships follow the same linear pattern – engagement, marriage, baby, in that order – clearly the singer who married Aussie actor Liam Hemsworth over Christmas must be pregnant. She must.
But nah. She wasn't and isn't, and would love it if we could all leave her and her eggs alone.
I'm not " Egg-xpecting" but it's "Egg-celent" to hear everyone is so " Happy For Us" …. we're happy for us too! "Egg-cited" for this next chapter in our lives…. Now , can everyone leave me alone and go back to staring at an egg. pic.twitter.com/uPya87cDSz

— Miley Ray Cyrus (@MileyCyrus) January 17, 2019