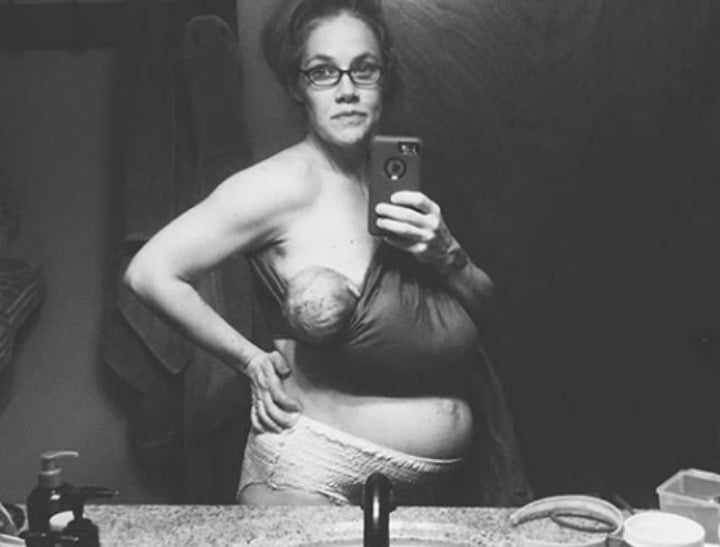 If celebrity post birth selfies are anything to go by, the process goes like this; small amount of discomfort, cough, oh look a baby! Then the hair and make up team will arrive and have mum looking fresh, radiant and ready for the world wide announcement.
But if you've actually been through childbirth you'll know that the situation is much, much different and one mother from Ohio has shared the most real post birth selfie we've seen in a long time.
Erica Andrews had just given birth to her fifth child, a boy called Silas, 24 hours earlier when she decided to take a selfie in the mirror of her bathroom.
In it she stands wearing an adult nappy, breastfeeding her new arrival in a sling. She's post-baby bloated, she looks exhausted and she's beautiful. It's evident that her body has been through a journey.