Okay, no.
A historical moment has just occurred on Australian television and we obviously need to talk about it.
Sydney might have a big bridge, the Opera House, etc. bla bla, but as everyone knows, you're not a real city until you have your own Housewives franchise. That is a scientific fact.
Listen to The Recap, the podcast to listen to after you've watched The Real Housewives of Sydney.
Sydney is now officially on the map – and the low key suburbs of Double Bay, Bellevue Hill and Bondi have finally made a name for themselves.
Did we need these women in our lives? Absolutely not. Are they representative of everything that is wrong with consumerist, capitalist and patriarchal society? Oh goodness, yes. Will we be watching this entire season with shame but also more importantly with delight? AHUH YEP DEFINITELY, MHMM.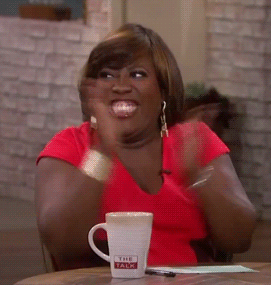 We begin with Krissy, who lives in Double Bay, which she humbly describes as "ridiculously expensive."
Cool.
She runs a "really successful" real estate agency, and has been living in Shanghai for the last few years. Moments later she says she's a "lady of leisure" and over the next few minutes it becomes increasingly unclear whether she is a) employed, b) successful in her own right, or c) a model/actress/business owner. BUT luckily she tells us she is a trophy wife, so maybe that's what she goes by on LinkedIn.