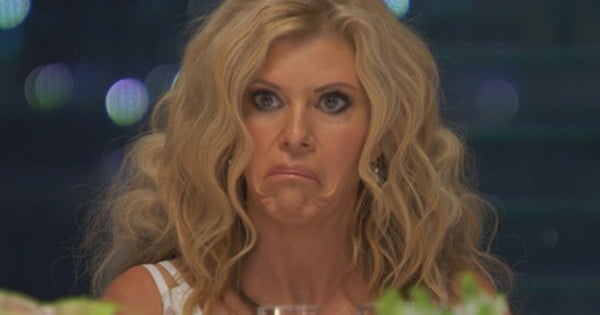 It may have started with a Sicilian-themed 69th birthday party, but last night's Real Housewives of Melbourne finale ended with an all-in brawl.
The cast met for dinner at an upmarket restaurant but things quickly went downhill when Jackie Gillies accused fellow housewife Lydia Schiavello of partaking in an extra-marital affair (or several).
"Let's talk about the affairs you have, honey," Jackie began with a menacing hair flick.
"I left you at the Logies. I walked out his room and I left you there."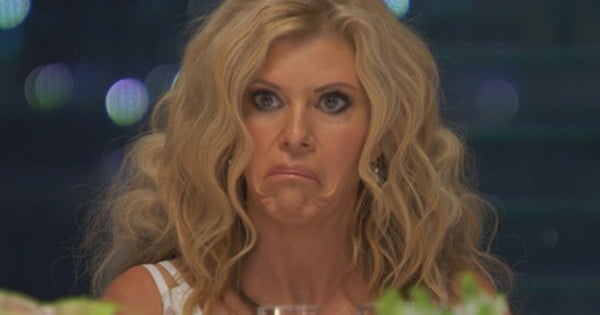 Woah. Gamble is all of us right now. Source: Foxtel
Lydia, who is married to respected architect Andrew Norbury, brushed aside the accusations, hitting back:
"That's crap. What were you doing there?"
Watch the fight here (post continues after video):