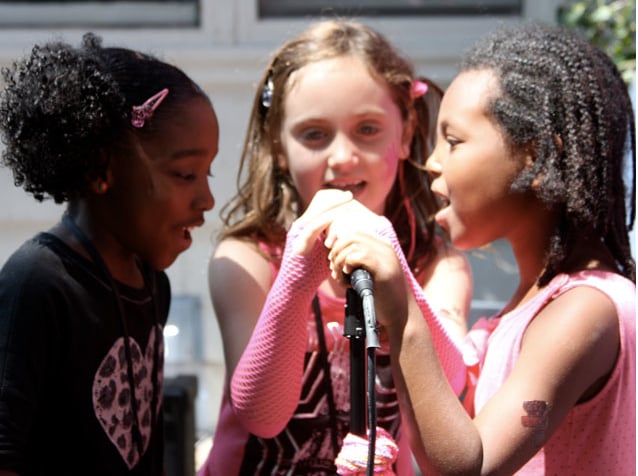 Who says being a girl is all about pink and princesses? If your little one has wild side, try this awesome real-life party theme. The best part? It's budget-friendly.
iVillage US's editorial director Liz Zack threw this rocking bash for her daughter Sofia's 7th birthday. From crazy karaoke sessions to guitar-shaped cakes, we'll show you how you can do it, too!
First on Sofia's to-do list? Making sure she looked the part! Mom found awesome colorful hair extensions for all of the partygoers on Amazon and rockin' fishnet gloves at the party store (her favorite part of the ensemble, and ours too!). So cute and inexpensive.