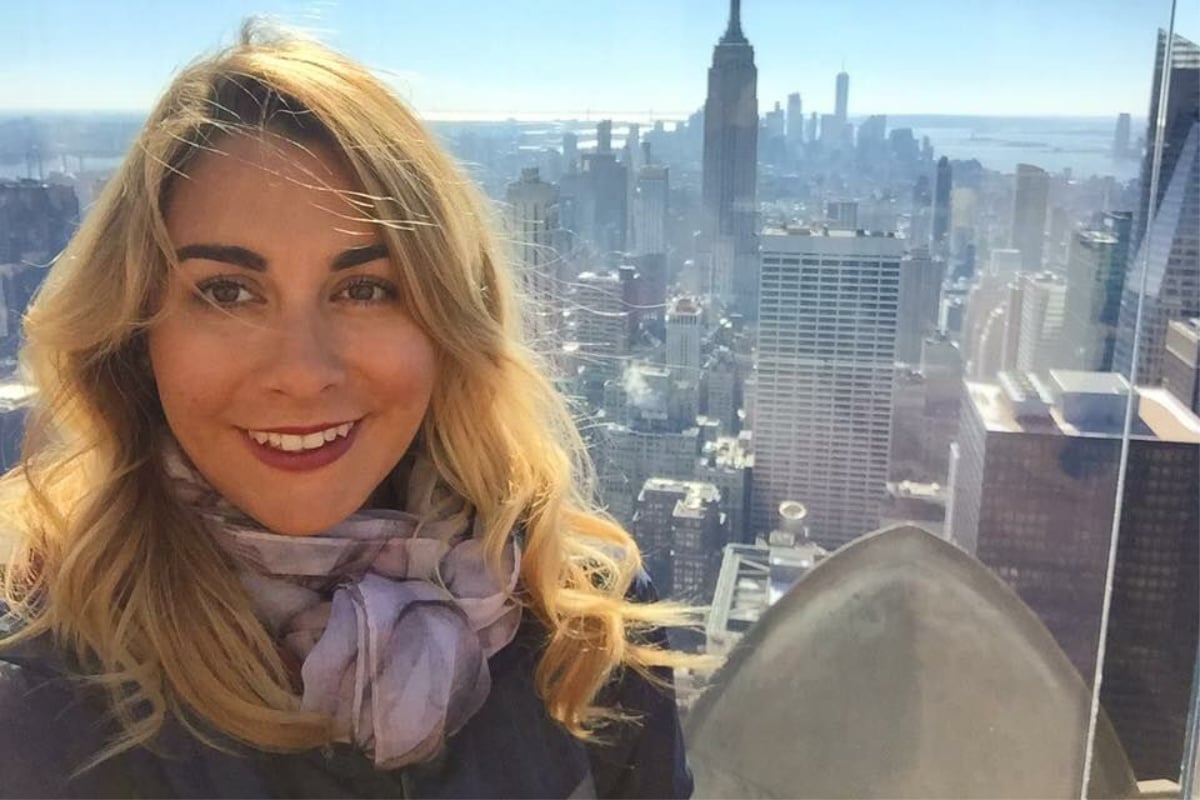 Content warning: This post deals with sexual assault and might be triggering for some readers.
Dear world,
To me, storytelling is an art. Just as every tiny paintbrush stroke paints a bigger picture, so does every word in a story. I could paint a pretty picture of my story for you, one filled with colours and shapes of a perfect life. The picture would be pale pinks and pastel blues, it would be reminiscent of flying through fairy floss clouds as the sun sets. Looking at this picture, you might even wish you were me.
Lisa Wilkinson speaks about rape culture and victim blaming. Post continues below.
Yet, behind the surface of the picture, is a story begging to be told. The story in its entirety. To only tell you the happy parts would be an injustice to myself and the countless other women who have become a statistic.
For the first time in my life, I am ready to share my story.
I can only recall one time in my life that I have been more afraid than I am right now. I was travelling alone in Mexico, and I was raped by three men. I can say those words now, yet it took me over three years to tell a single soul. For over 1000 days, I kept the worst thing that had ever happened to me a secret.
The day after it happened, I thought my life was over. I woke up and I remember thinking how strange it was that everything looked just as it had the day before. After something terrible happens to you, you almost expect life to be different shades of grey.
I resented the sun for shining when I could only see darkness. I ate cornflakes for breakfast that day, and everyone around me was chatting over their morning coffees. How strange it was to be destroyed on the inside, yet sitting amongst normal people.
I felt like I had been dropped from another planet, I was not one of these humans anymore. I stared at the wall, eating one bland spoonful at a time, trying to figure out what to do. Who do I call? How do I put into words what happened? In that moment, I had never felt more alone in my life.
I had a preconceived idea of what rape was. A violent attack by a stranger in the back of an alley, right? Maybe a burglary gone wrong, or an opportunist who holds a gun to your head?