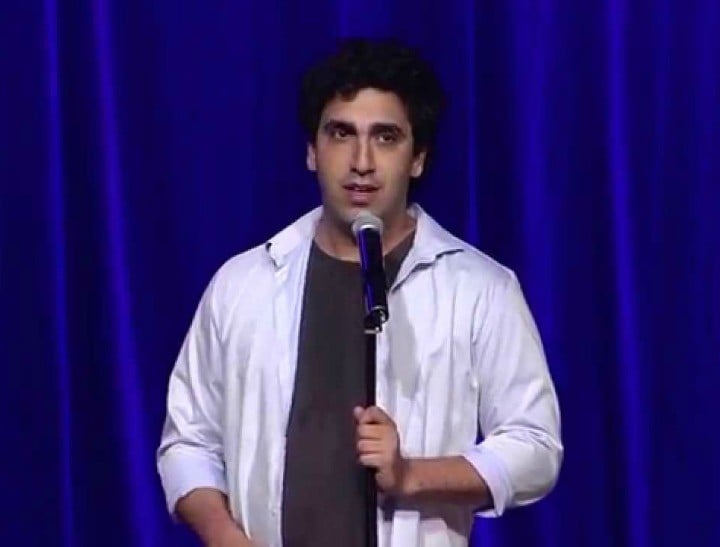 "What is your fucking problem though, seriously? It's just a joke." No, rape really isn't.
My name is Cecelia. I am a woman, and a feminist.
The story I want to tell you is pretty straightforward.  You may have heard parts of it already, most likely online. In the interest of clarity, and with a view to continuing conversations about sexual violence and violence against women, I am sharing these words and putting my name to them.
This week I was invited by friends to attend an event on opening night of the Melbourne International Comedy Festival. Crablab is a regular comedy gig held at House of Maximon bar, featuring a rotating selection of comics.
Is rape ever funny? Can you ever joke about violence and abuse? Are there good rape jokes and bad rape jokes? Those are the questions Meshel Laurie wants answered in this week's Nitty Gritty Committee.
The night included a number of excellent, side-splittingly funny sets from performers such as Geraldine Hickey, Michael Hing, Becky Lucas and Sam Campbell. During the course of the show, however, several jokes were also centred around violence against women – including a zinger that went something like "you know it's been a good night when you wake up with a fistful of hair and a dirty shovel."
Read more: This man's story shows that courts still don't consider rapes a serious crime.
The third-last performer for the night was a comic called Ray Badran. Ray opened his set with a rape joke: "So you know how gay people can make jokes about being gay, and black people can make jokes about being black, well, I can make jokes about rape". I realise that where comedy is concerned; context and delivery of a joke can be everything. Ray's delivery came with the clear implication that he looked like a rapist.
For me, and the women sitting around me, this "joke" was not only unfunny but highly offensive. My response was as spontaneous as it was instantaneous. As Ray moved on to his next joke, I slipped from my chair and sat beneath the table. I felt that, under the circumstances, it was enough to protest silently – to no longer participate in Ray's act as an audience member.
With my vision of the stage now obscured, the next thing I was aware of was Ray addressing "the girl under the table". He asked why I was under there, to which I made no reply, hoping he would move on with his act. Ray continued to press me to answer his question.
It was at this point that I responded by saying, calmly but audibly, that I did not like his rape joke and that I didn't find it funny, and that rape was not a punch line. I can only assume that my response threw Ray's act, as he quite swiftly moved into defensive mode. Rather than engaging in a discussion (one which he had started) about the joke, he asked me, and the audience, "What is your fucking problem though, seriously? It's just a joke. What is her problem? Wait, you probably shouldn't ask someone who just called out a rape joke what their problem is, should you."
Struggling to recover, Ray asked if he should wrap up his act early. Attempting to summon the mob at his fingertips, he encouraged the audience to indicate by applause whether he should continue. Yells from the crowd claimed that my three friends and I were "negative bitches," and that we should leave.