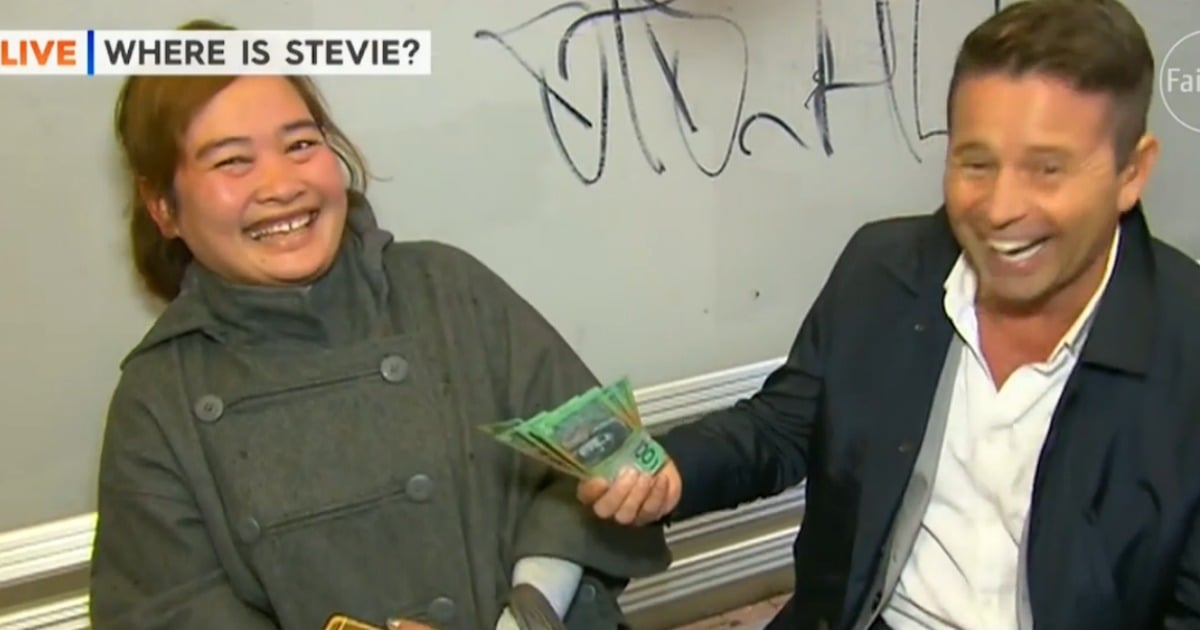 I was walking to the bus stop on my way to school once when a man pulled up beside me in a mini-van, his two young children in the back seat, and offered me a lift up the hill.
It was a 34 degree day. I was carrying a backpack full of textbooks, I was sweating, and my feet hurt. If you'd asked me a minute earlier, I would have told you I'd have given almost anything for a lift up the hill.
I looked into the man's friendly, freckled face, at his wide, fatherly smile, and said, "No thanks, I'd rather walk."
I said no because, even at fifteen years old, I understood that strange men don't offer girls – or women, for that matter – favours without expecting something in return. I understood that once I climbed into that mini-van, I'd owe that strange man something: something indefinable, something that he'd almost certainly never try to claim, but something all the same.
Over the last two days, The Today Show has been running a cash giveaway called "Random Acts Of Cash". The segment involves weatherman Stevie Jacobs approaching people on the street and handing them ten $100 bills.
Twice in a row, an anxious, bewildered woman has turned down the cash.
Twice in a row, The Today Show, Stevie Jacobs and the rest of the male population have scratched their heads in awe, wondering how two separate women could be so darn silly!
Watch the first woman turn down the money. 
But those women aren't silly, and they're not alone. If a strange man approached me on the street and offered me $1000, I'd turn it down too.
So would hundreds of thousands of other women who've been conditioned to understand that any man who offers you something "for free", or "no strings attached", expects something from you in return.
Women are used to functioning in this world of give and take. If a man offers to buy one of my friends a drink at a bar, they turn him down unless they're prepared to engage with him. It's universally understood that a "free" drink isn't free – it comes with expectations, and you never know what those expectations are until you're standing outside the club with some drunk loser shouting at you because he thinks the vodka lime and soda he bought you gives him an indisputable right to put his hands down your pants.