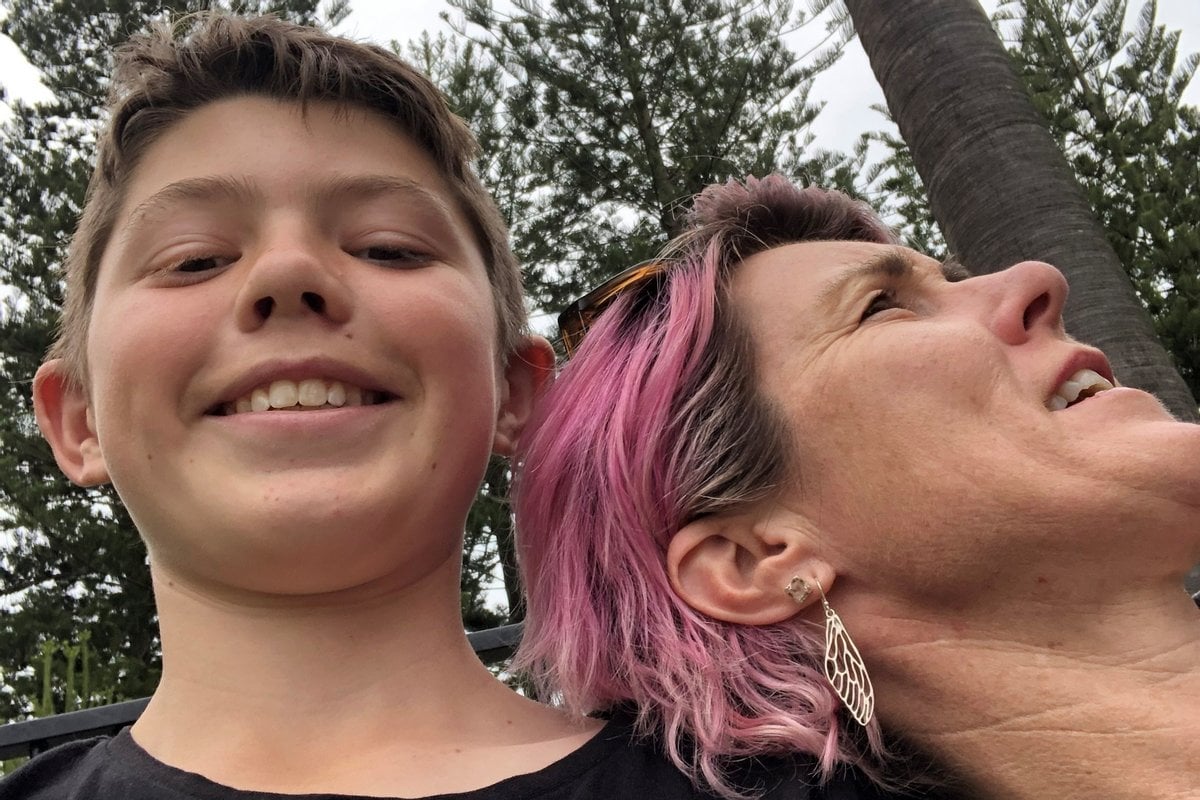 As an exhausted, sleep-deprived mum of four under the age of six, I used to think life would be easier once the kids were older. I was sure that once the kids could sleep through the night, dress, feed themselves, and eventually help at home, this parenting gig wouldn't be so hard.  
Parents wiser than me would laugh when I said this and respond, 'Small kids, small problems; bigger kids, bigger problems'. 
In the trenches of toddler tantrums and toilet training, I wasn't convinced.
Watch: Parents of teenagers: translated. Post continues after video.
Ten years later, as a mother to four tweens and teens, I'm far from prepared for the 'bigger kids, bigger problems' stage of parenting. Those beautiful toddlers, who once wouldn't leave my side, now only seem to want to talk to me when they need me to drive them, feed them and fund their social lives.
With no idea of how to parent my teens (so we all come out the other side), I reached out to my friends, who seemed to be nailing parenting teens. 
Along the way, I even met an expert in teens (I asked her to move into my house, and sadly she said no), and naturally, I asked her for her advice as well. 
These are the gems of wisdom I heard time and time again:
1. The best conversations take place in the car.
Spending Saturday driving kids around (like every other parent I know) is not my idea of a relaxing weekend.
It turns out that those car trips allow the time and space to have conversations with your teen that go deeper than dirty washing and homework. 
They can't escape, so you tend to have their undivided attention (if you can get their headphones out of their ears and eyes off their screen). 'Sideways talking' is a lot less confronting than talking to each other face to face (it's why we all confide in our hairdresser, right?).