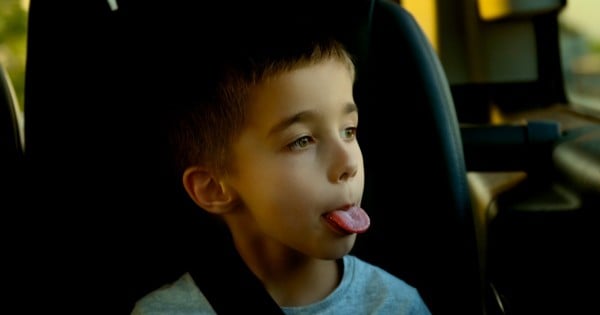 Wouldn't it be good if kids came with instructions? A nice little booklet with just the right information on how to make them sleep and eat and stay safe.
It could tell you exactly what to do, how and why. Parenting made simple.
But unfortunately kids don't and parenting, while it's rewarding, can be challenging.
But at the end of the day what we all want is the same thing – happy kids – and luckily there are programs like the Triple P – Positive Parenting Program that has helped more than 4 million children and their families in 25 countries.
Triple P has some effective strategies for just about every situation and can assist you in your goal a happy family.
1. Talk to your kids.
Seems simple right? But sometimes in our busy life we just don't. There are so many other people we have to talk to… colleagues at work, our partners, other parents, the guy on the end of the phone trying to convince you he is from the ATO and you have a "payment" you never knew about due… he just wants your bank account details.
With all this talk we can forget to talk to the ones who need it the most: our kids.
When they are babies we are encouraged to talk, sing and coo to them as much as you can. And then as they grow and begin to ask you things, take the time to pause what you are doing briefly, give them your attention, and listen to what they say.
2. Praise the right behaviour.
Happy kids need positive parents, but make sure you are praising the right things. Triple P says you should praise behaviours you would like to see more of rather than just the kids.
The program encourages parents to give your child lots of what they call, 'descriptive praise' when they do something you would like to see more of. "Thank you for doing what I asked right away."
"Thank you for not fighting with your brother in the back seat of the car."
"Thank you for not talking while I was on the phone to the man pretending to be from the ATO."
Don't just praise them without giving them a reason and make sure you concentrate on the effort your child puts in, not the results. Praising your child for trying and making an improvement will motivate them to continue trying at a difficult task.
"You tried really hard at soccer today. It was great to see you really joining in."
"You studied really hard for that test and I'm proud of you."