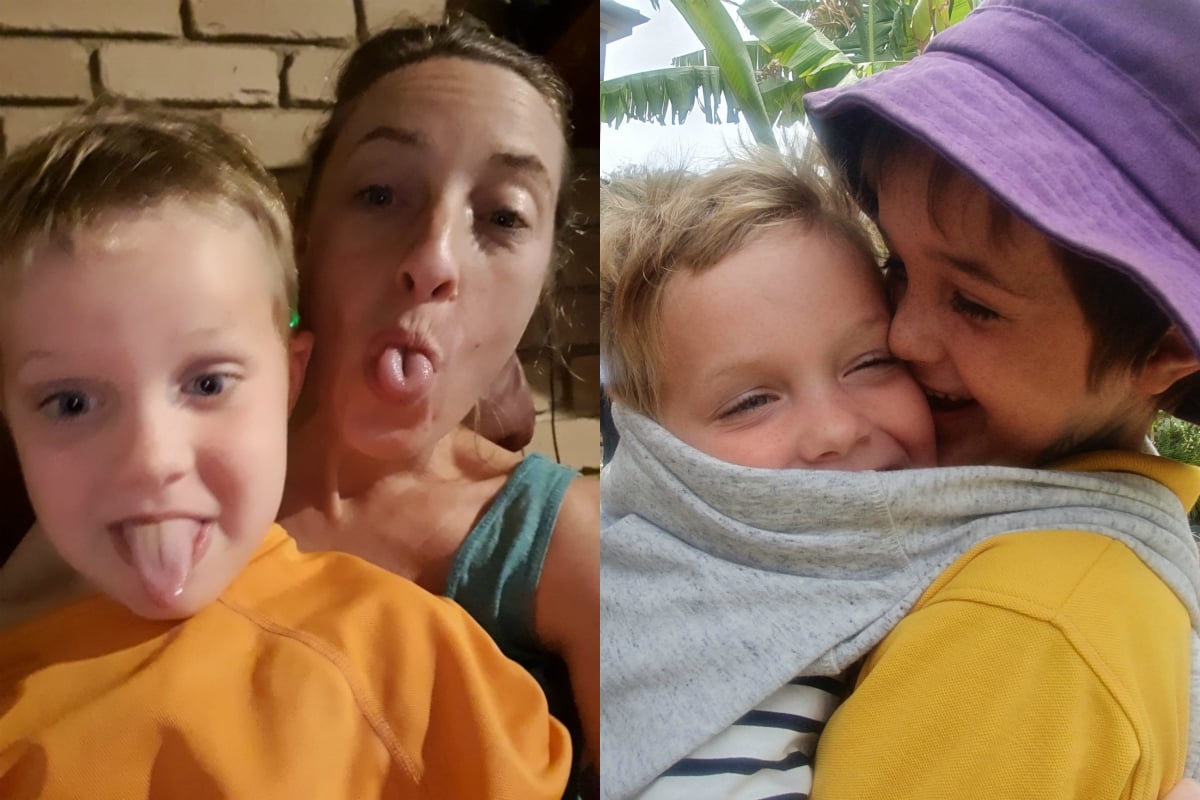 Parents Lisa and Mark Whyte have two sons: Sam, five, and Tom, seven.
Sam is Deaf, and the way the Whytes see it, they simply communicate with him in a different language – Auslan. Apart from that, they view themselves as a typical Aussie family, which, of course, they are.
The Whytes want to share their story so people can understand their experience of being a family who happen to have a Deaf child.
"When the hospital first scheduled the four-month hearing test, I wasn't going to go," Lisa tells Mamamia.
"My baby was responding to cues when on the change table and was laughing and babbling along. Everything with baby number two was the same as baby number one. But I decided to go last minute because I had that 'what if' thought.
"Four hours later, Sam was diagnosed with hearing loss in both ears."
Lisa admits it was a diagnosis she wasn't expecting, and she found difficult to cope with initially.
"I felt so alone. So powerless. The shock was indescribable," Lisa remembers. "But only for a minute. I quickly recognised it for what it was. Sam may have hearing loss but he is healthy and he is safe. Relief! We had been gifted with the most important things any parent can ask for: A healthy child."
With that attitude, Lisa and Mark never looked back, and concentrated on investing their time and energy into Sam's future. That eventually included moving areas to access better healthcare resources.
"Teaching Sam to communicate was tough in the earlier years," she says. "We lived in The Grampians [in Victoria] and only had access to one-hour Auslan and speech therapy sessions on a fortnightly basis.
"Sam was one of two Deaf children in the whole of Northern Grampians Shire. It was not a real representation of the world we lived in."