By LEE CONE
This story is so bittersweet, it's hard to believe it's real.
You might remember New Zealand woman Rachel Anderson and her first husband, Kristian. Because he once made her the most beautiful video, it went viral, and ended up on Oprah.
Here it is:
This heart-wrenching video gained nearly 800,000 views —  and the love story behind it caught Oprah's attention while she was here on her Australian tour.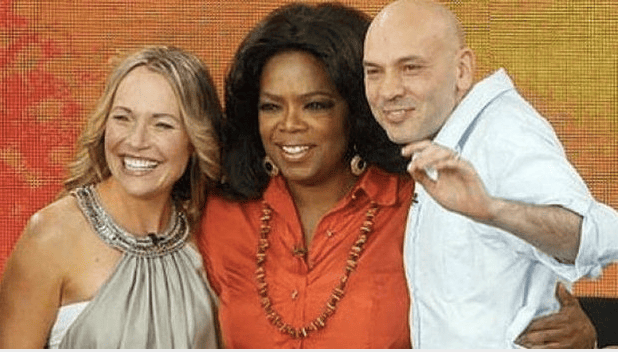 Oprah surprised the couple and the show's viewers by giving the couple a cheque for $250,000 live on air, to allow the family to spend time together as a family on a trip to the US.
When Kristian lost his battle with cancer, a devastated Rachel battled to face the day without him — described the experience as "like living in a black hole".
"I remember waking up the first morning after he died … seeing his wardrobe open and his clothes all there," she told Oprah. "Just realising that was it. That was all that we had left. He was gone."
But Rachel, a woman who had supported her husband through his diagnosis and his debilitating treatments, had found love again in the most surprising way.