She may not have won this season of The Bachelor, but it seems that Rachael Gouvignon still has Richie Strahan's back.
Posting two seriously contradicting magazine covers showing Richie and his now girlfriend Alex Nation to her Instagram on Tuesday, the West Australian could be heard saying, "So they've broken up and now they're having a baby. What the heck is going on?"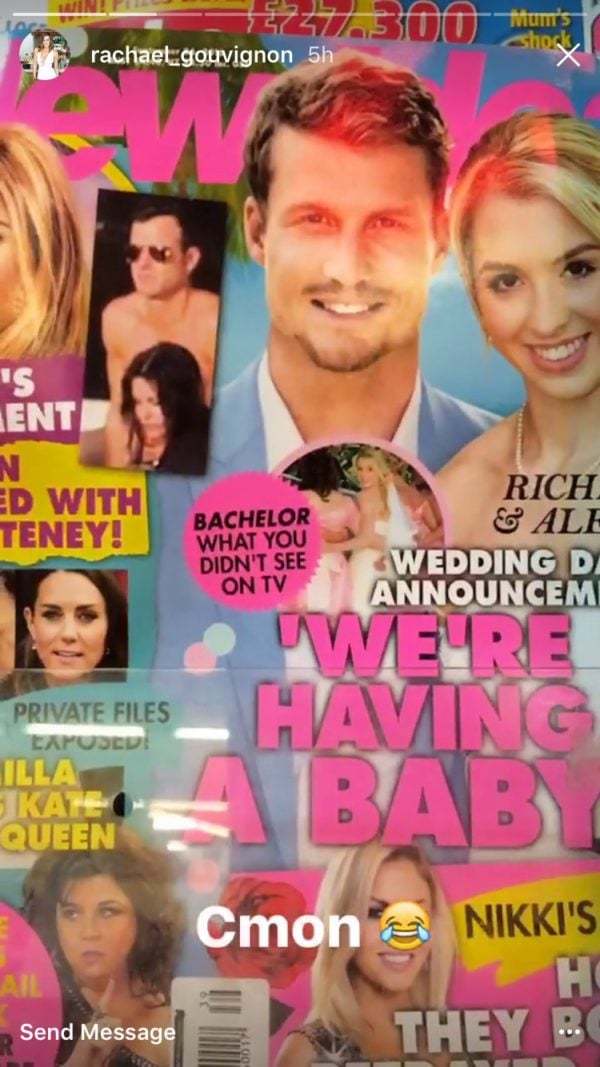 The first magazine cover. Source: Rachael Gouvignon.
Taking centre stage on New Idea is a photo of the recently revealed happy couple with the headline "Wedding day announcement - 'We're having a baby!'"
Over on Woman's Day, however, the couple is shown hugging with the heading "Shock split... and the heartbreaking reasons why".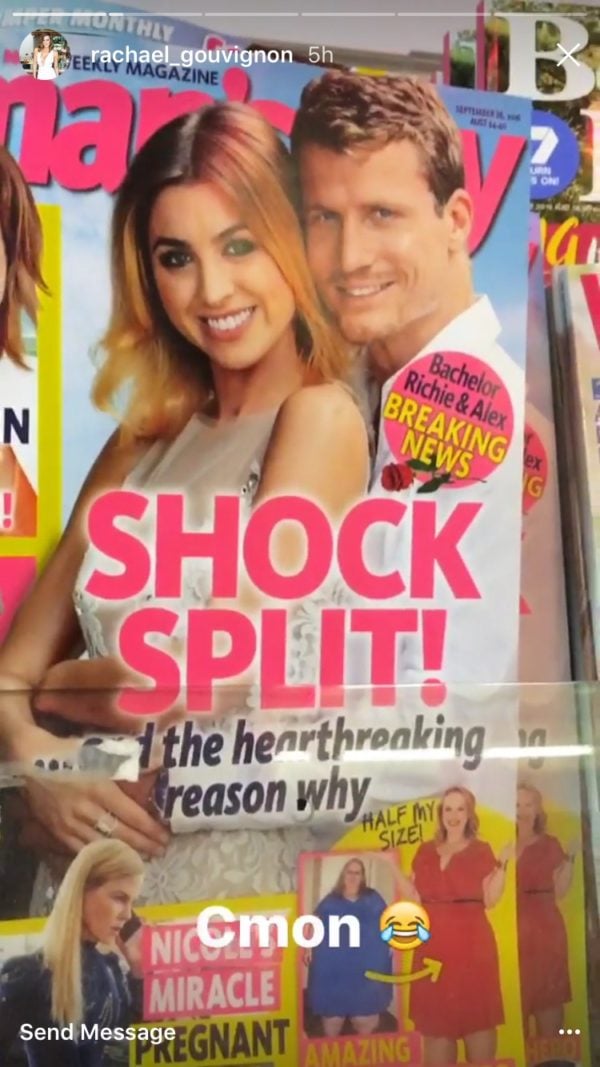 The second magazine cover. Source: Rachael Gouvignon.
As you'd expect, the magazines were sitting side-by-side on the newsagent shelf, something Gouvignon clearly took issue with, captioning the snap "C'mon".
The contradictory headlines have been on hot rotation since Alex was crowned the winner of Richie's heart last week, but the newly public couple seem to be taking it all in their stride.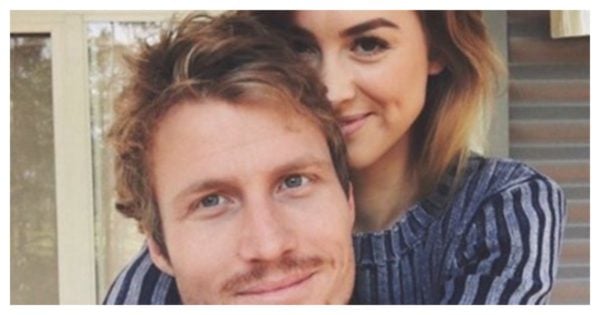 Richie and Alex's first couple shot. Source: Richie Strahan.
Sharing an image of himself with Alex to his Instagram account earlier this week, Richie wrote, "I found her, my love, my co-pilot, my partner in crime, my everything. I followed my heart and I've never been this happy," Strahan wrote alongside the image.
"Alex to me you're perfect, you're everything I could of ever wished for. You make me the happiest guy in world, I love you.
"Thank you to my family, friends and everyone that supported us. This has been a wild ride and we are looking forward to sharing our adventures to come."