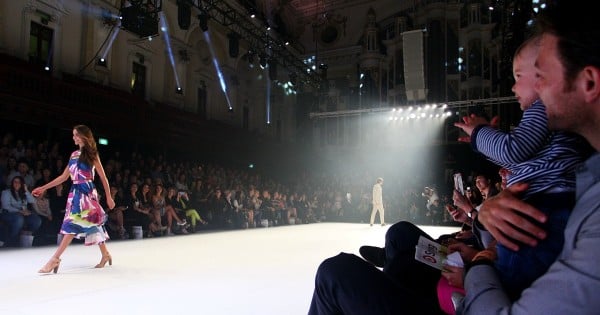 Model Rachael Finch has revealed she and her husband Michael Miziner get to spend each weekend child free.
The pair who met on the Seven's Dancing With The Stars, get quality time together because they have a lot of help from their parents.
The former Miss Universe told Sunday Style that her two-year-old daughter Violet stays with Miziner's mother, Irena, from Friday afternoon until Sunday morning.
Violet with her new wheels. Image via Instagram.
"Every weekend (Violet) goes to Mish's mum's house, and we get our weekend to ourselves. I think that's incredibly healthy for the relationship. And on Sunday, when we pick her up, we have 100 per cent energy back," Finch told Sunday Style magazine.
During the week, Violet stays at home with her father until Finch's mother, Colleen Zablocki, takes over in the afternoons when he starts teaching his dance classes. On top of that – Miziner's grandmother is also on hand if the couple need any more help. "She's just turned 85, and she walks down to our house and takes Violet for a walk," Finch told Sunday Style magazine.