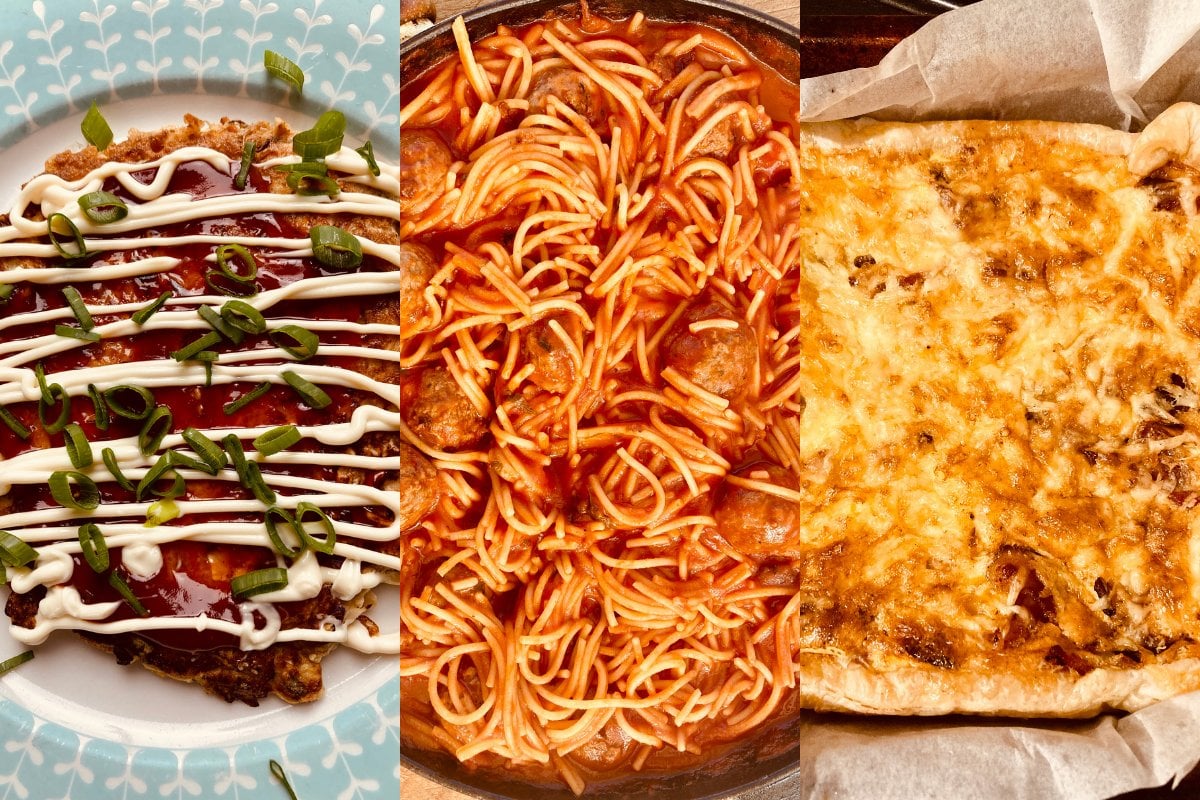 While cooking from scratch is great in theory, many of us just don't have the time or patience to do it every day. 
So why not get a bit scrappy with your cooking on those nights when you're juggling a million and one other tasks? Make the most of these time-saving ingredients from the supermarket to help you get dinner on the table in a flash. 
The superstar shortcut ingredients list:
1. Ready rolled puff pastry - yes it's quite easy to make pastry (so people tell me) but if you want to save time, leave it to the professionals.
2. Prepared meatballs - many are gluten-free, use good quality ingredients, and can save you a tonne of rolling time.
3. Coleslaw mix - look, we can all grate some carrot and shred some cabbage, but it's a lot faster when you can just toss it all in a bowl from a bag of pre-made slaw.
While you're here, watch the Mamamia team pronounce hard food and drink names. Post continues after video.
3 ingredient Spaghetti and Meatballs.
Serves: 4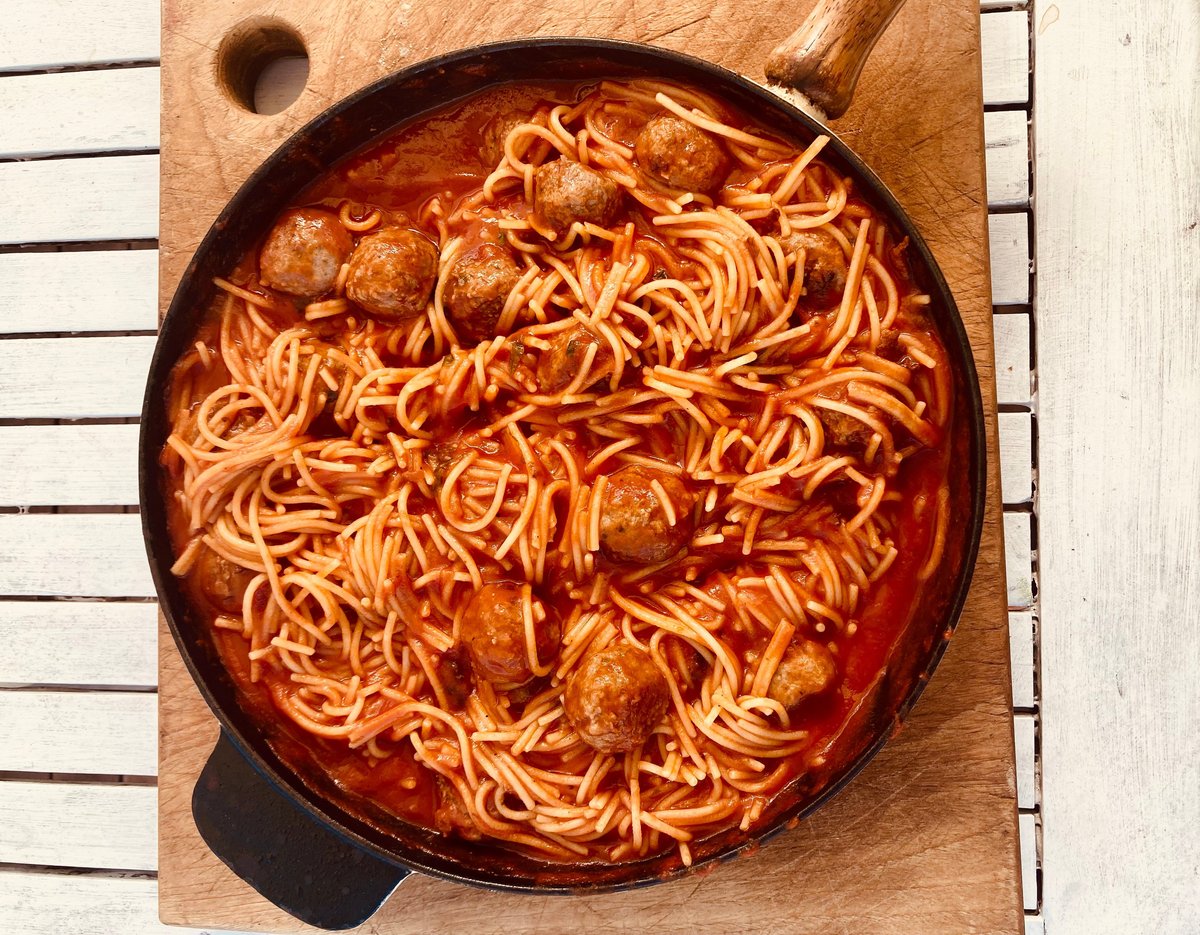 3 ingredient Spaghetti and Meatballs. Image: Supplied.