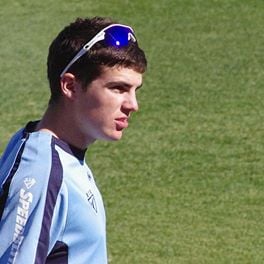 1. Sean Abbott to sit out this weekend.
Sean Abbott, the 22-year-old bowler from Sydney, will sit out this weekend as he continues to weigh up his future. The young cricket player is understood to have undergone counselling since bowling the ball that resulted in the death of batsman Phillip Hughes.
Sean has receieved a flood of support from Australian teammates, the local and international cricketing community and the public not to give up the sport. For the time being, the bowler will sit out of the Sydney University club side which resumes this weekend.