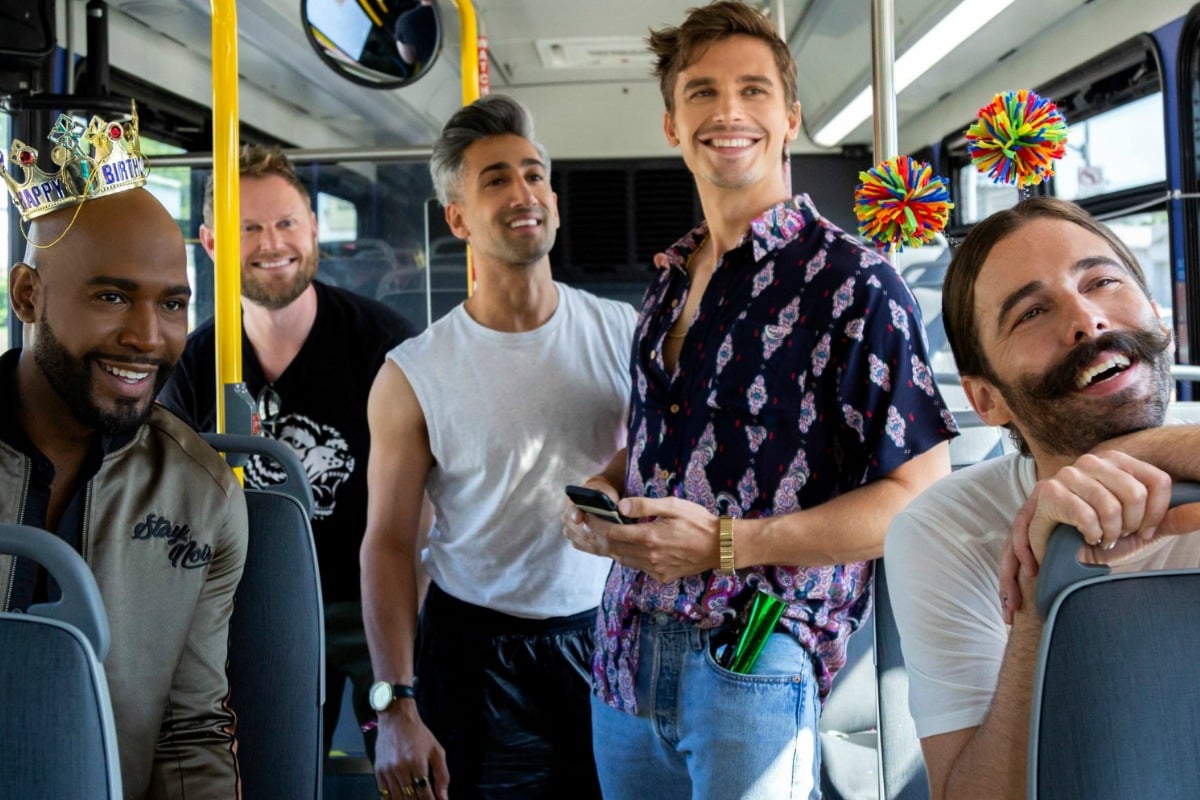 When I sat down to watch season three of Queer Eye, I expected a few things.
I knew I'd shed a few tears.
I was sure I'd once again wonder whether I could pull off a French tuck.
I knew, deep down within myself, I'd become convinced that a new haircut and a better moisturising routine would change my life.
Watch the trailer for season 3 of Queer Eye. Post continues after video…

I was sure I would have a sudden craving for… avocados.
And I knew I'd end up falling in love with the Fab Five, their banter, and their genuine love for each other all over again.
But what I wasn't expecting was to get most of the way through the eight-episode season and be left with a feeling of emptiness.
Like I had been eating sugar all day and suddenly had an intense craving for some real meaty, starchy food.
The thing is – season three of Queer Eye is just as glittery and high energy and feel good as the previous two seasons, but it seems to have lost a bit of its heart.
Along the way, as the show has matured, it's lost some of its fierceness, some of its fight.
This season the Fab Five – fashion advisor Tan France, food and wine guy Antoni Porowski, culture expert Karamo Brown, interior designer Bobby Berk, and grooming specialist Jonathan Van Ness – relocate to Kansas City, Missouri.
There, they makeover a correctional officer named Jody; two BBQ pitmaster sisters Deborah "Little " and Mary "Shorty" Jones; Joey, a camp instructor who doesn't like to shower; and a grieving father-of-two named Rob.
There's no doubt the Fab Five fundamentally change these people's lives for the better. Spoiler alerts. Jody learns to love herself again. Little and Shorty's BBQ business is completely rejuvenated, their famous sauce is finally bottled, and they can now work in a comfortable and safe environment. Joey gets a brand new home and the chance to reconnect with his son, who has spent most of his life without a stable father figure. Rob learns to move on and start putting his family first, while still honouring his late wife.