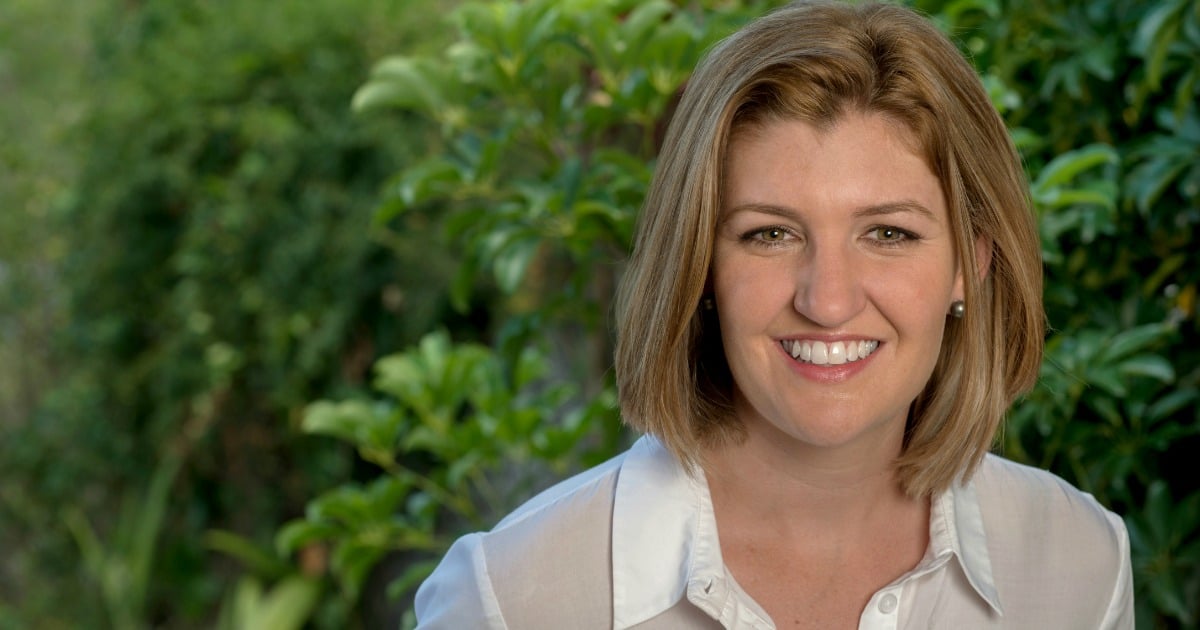 As Minister for Women in Australia's first majority-women state Cabinet, Shannon Fentiman is calling on all states to get on board with a week dedicated to empowering women.
Last year, I was sitting in Parliament during a debate which was getting particularly heated. Very few Parliamentarians are immune from joining in the raucous back and forth in the House and I'm certainly not one of them.
As I interjected quite forcefully, I heard a shout from opposite me, "Did anyone see that banshee? What was that screeching sound?"
Seriously.
Now, I'm not sure if that counts as unparliamentary language, and it certainly fails the 'being in touch with the modern world in any way test'. I leave it to you to judge the gender and age of the person who shouted it. But I do know that no one pulled it up, and I've never, ever heard a male MP called that.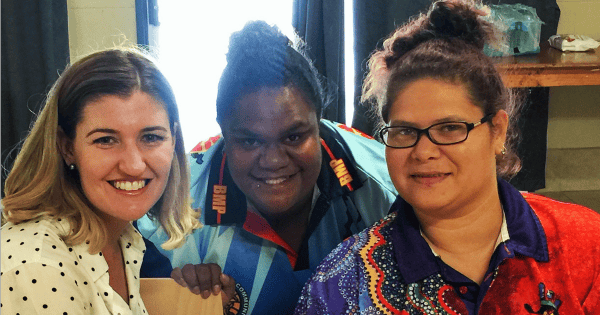 The last time I wrote for Mamamia I was campaigning in the election as a candidate for a Labor Party which had been decimated to just seven MPs out of 89 seats in Queensland. Now I find myself the Minister for Women in the majority-female Palaszczuk Cabinet – a historic outcome which few predicted.
But I still find in meetings I get talked over by men and let me tell you, the 'mansplaining' certainly doesn't stop just because you're at the head of the table.
And I am a lucky woman. I have worked hard, but I am acutely aware I've been given an incredible opportunity, compared with other women who are facing sexism or discrimination and unlike me, don't get a public platform to talk about it.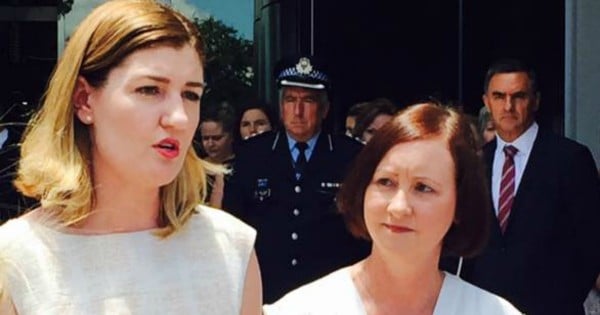 Last week, I was chatting with a young student at O-Week at the Queensland University of Technology. She told me sexism at university was still rife, and female students reported walking into engineering classes and being asked if they were in the wrong place.
This week is the first Queensland Women's Week. We are expanding International Women's Day in our state into a week-long celebration of the achievements of women and girls. But it is also a bid to get gender on the agenda and kick-start conversations about how to get a fairer deal for women.
I'll get in early to answer the predictable questions about 'Why do we need a Women's Week anyway?' which seem to be an inevitable, tedious accompaniment to any suggestion that women might need a bit of special attention.
In 2016, I'd love it if we didn't need to push to recognise women's achievements, or that we were so satisfied with 'progress' that equality wasn't an issue any more.
The Mamamia team on the women we admire (post continues after video):
But in Queensland – and much of Australia – women still face huge barriers to employment, leadership, economic prospects and greater risks to their personal safety than men.
Last year, the gender pay gap was 18 per cent in Queensland. That's higher than it was 20 years ago.
How have we gone backwards in 20 years?
Women get less pay, less paid leave, retire with less super and are less likely to get into a leadership role, especially when they balance work with children. One woman in three has experienced physical violence and one woman in five has experienced sexual violence.
New research by Our Watch has found 25 percent of young people think it is 'normal' for a boy to put some pressure on girls to do sexual things; more than a third said it is hard to respect a female when she is drunk; and more than a fifth said it is hard to respect a female who wears revealing clothing.
And I ask myself: how is that still possible? How can we have come so far but still have the attitude about women wearing short skirts prevailing?
The women who came before me fought for the right for women to work, to vote, to make choices about their bodies. Today's battles are in many ways no less momentous but consist of creeping prejudice, entrenched inequality and a pace of change which feels glacial.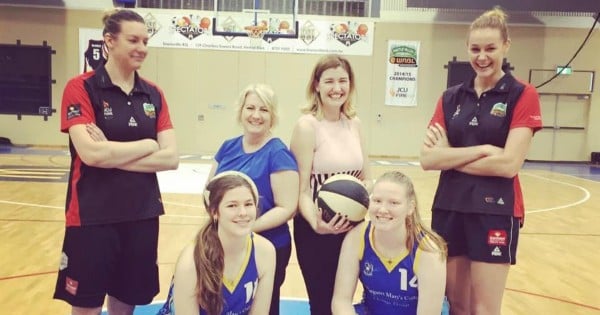 But despite this, I am hopeful. This week is a chance to get people – both men and women – talking about gender inequality and thinking about change.
The news is not all grim. Queenslanders have enthusiastically embraced Women's Week and there's a diverse amount of events occurring across the state – not just breakfasts!
We were inundated by applications to host community events. These include promoting women in non-traditional areas such as trades, technology and agriculture. Groups are holding forums on women's safety and tackling issues about women in leadership, right through to Mum and Daughter cricket coaching.
So as we celebrate International Women's Day and acknowledge the achievements of women and the work to be done towards gender equality, I'd say that the answer to why have a Women's Week is, of course, why not?
Join us!

Shannon Fentiman is Queensland's Minister for Women, Communities and Youth, Minister for Child Safety and Minister for the Prevention of Domestic and Family Violence.