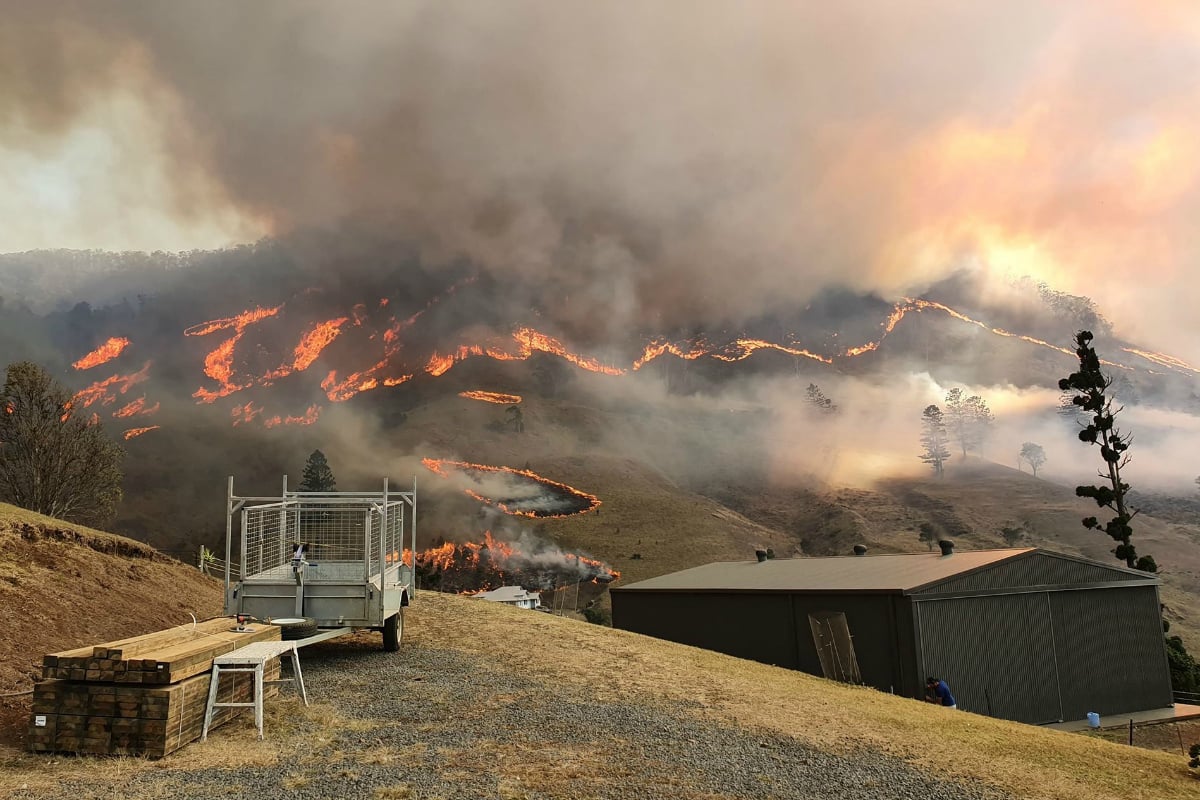 A corner of our country is burning right now. More than 130 fires are being fought across Queensland and New South Wales in what is the worst start to the bushfire season ever recorded in Australia.
The otherwise idyllic Sunshine Coast has been among the hardest hit. Residents of Peregian Beach watched from behind police road blocks on Tuesday, as thick plumes of black smoke billowed into the glowing orange sky over their community.
Only today are the more than 5000 evacuated residents beginning to return to their homes, as firefighters continue their war against the blaze.
Across the state, some 519 bushfire community warnings have been issued in the past eight days, 17 homes have been lost and dozens more damaged. And authorities are warning us all to brace for more.
It's only September.
But the reality is that there was an emergency far before the first embers sparked this year. We are — as scientists have been warning for decades — in the midst of a climate emergency. And the destruction caused by these blazes only supports demands on our Federal Government to acknowledge that.
A terrifying trend.
In this arid country of ours, the approach of summer has always brought with it the sound of sirens and the acrid smell of smoke. But in recent years, fire seasons are beginning sooner and lasting longer.
The Bureau of Meteorology's 2018 State of the Climate report found that there has been a long-term increase in extreme fire weather, and in the length of the fire season, across large parts of Australia since the 1950s.
The southern half of the country is particularly vulnerable, as there has also been a trend towards decreased rainfall. In the south west, for example, May-July rainfall has dropped by 20 per cent since 1970. Twenty per cent.
Right now, some 97 per cent of New South Wales and 65 per cent of Queensland is in drought. As well as turning large swathes of the states' bush and scrubland into tinder, this has left dams and creeks dry, in what has been described as "a nightmare scenario for firefighting".
This week, drought-affected regions have been sacrificing what little water they have left to defend their communities. Areas like the Queensland Southern Downs towns of Stanthorpe and Warwick, which had mere months' worth of water remaining before fires bore down over the weekend. Emergency water will now have to be trucked in far sooner than expected to sustain residents.