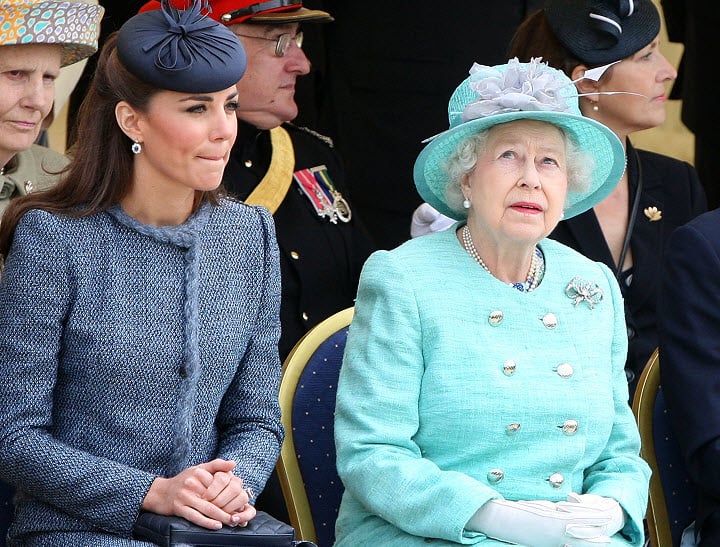 Everyone seems to be talking about the inside details of Queen Elizabeth's life at the moment.
That is because author Ingrid Seward has written a biography detailing the Queen's inner thoughts, in The Queen's Speech: An Intimate Portrait of the Queen in Her Own Words.
The attention has turned to her thoughts on the Duchess of Cambridge. Or more what the Queen really thinks of her commoner granddaughter-in-law.
Read more: Finally, the Kate vs Camilla feud is addressed.
Now, to fill you in. There have been rumours swirling for years that the Queen isn't a big fan of Kate. The latest hear-say was that the Queen wanted Kate to get off her bum and attend more royal events (because the Queen is getting tired).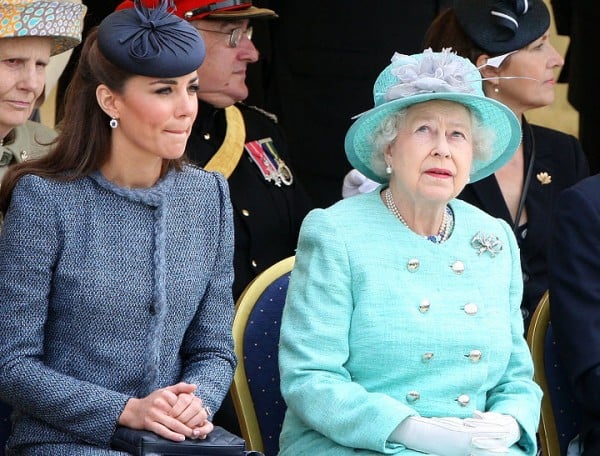 There was also concern, allegedly from the Queen, that Kate is being too common (which is why she's so popular with us) and who could forget the "your skirt is too short" lecture. Read more about that one here.
Another gossipy gossip is that the Queen isn't a fan of how involved Kate's parents are.
After seeing the tense relationship between Princess Diana and the Queen, many have worried that the same might happen between the Queen and Kate.
But not so.