Qantas and Jetstar have released an update to their banned carry-on items list that now includes a number of children's sleeping devices.
Announcing the update to its dangerous goods list (which both airlines share) earlier this week, Qantas told patrons via Facebook, "Safety is and will always be our top priority."
Newly banned items on the list include bed boxes, leg hammocks and inflatable cushions.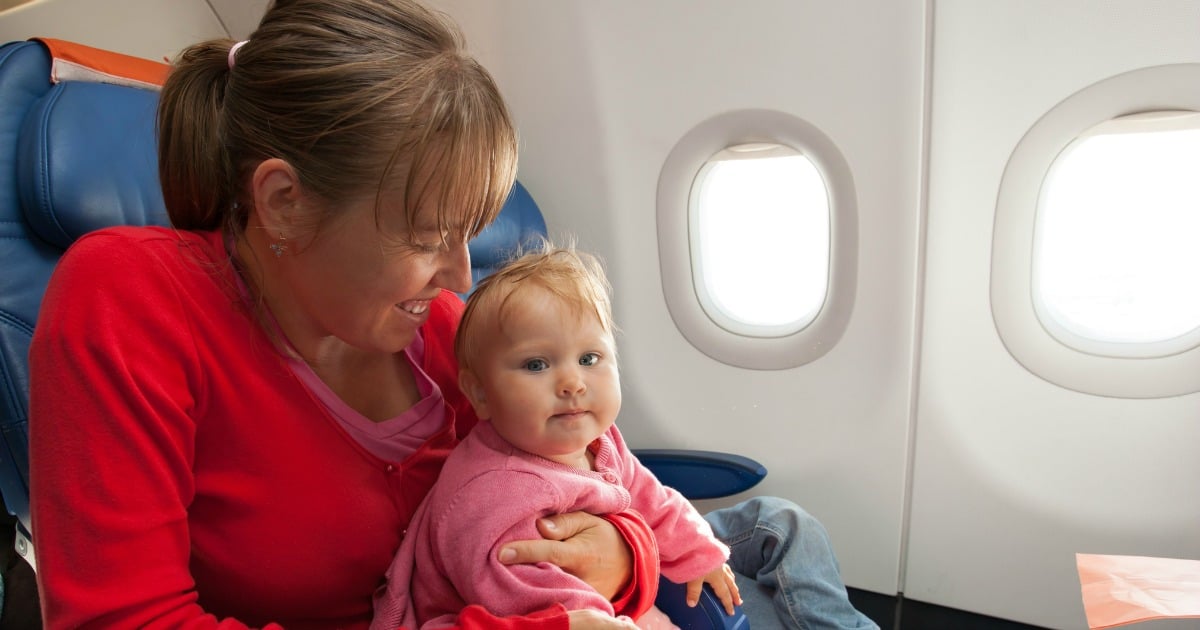 The airline giant continued, "Examples of prohibited in-flight accessories include, but are not limited to, inflatable cubes, 'bed boxes', and 'leg hammocks'. This list is not exhaustive, and the decision to permit use of a particular device rests with the cabin crew on-board."
"Bed Boxes are considered an evacuation hazard as they block the walkway areas off which will cause major problems in the case of an evacuation."
Listen: Olympic Gold Medalist Lydia Lassila talks about travelling with a baby. Post continues...