As it stands, housing affordability is one of the most talked about topics of conversation in Australia. For every person who says the market is now an impossible one to enter, there's an investor or developer telling us to simply try harder.
But rarely is the issue summarised as perfectly as it was by a high school student named Charles on Monday night's edition of Q&A. 
"I am 14 years old, in Year Nine and live in Sydney. The median house price in my area is $1.75 million," Charles began.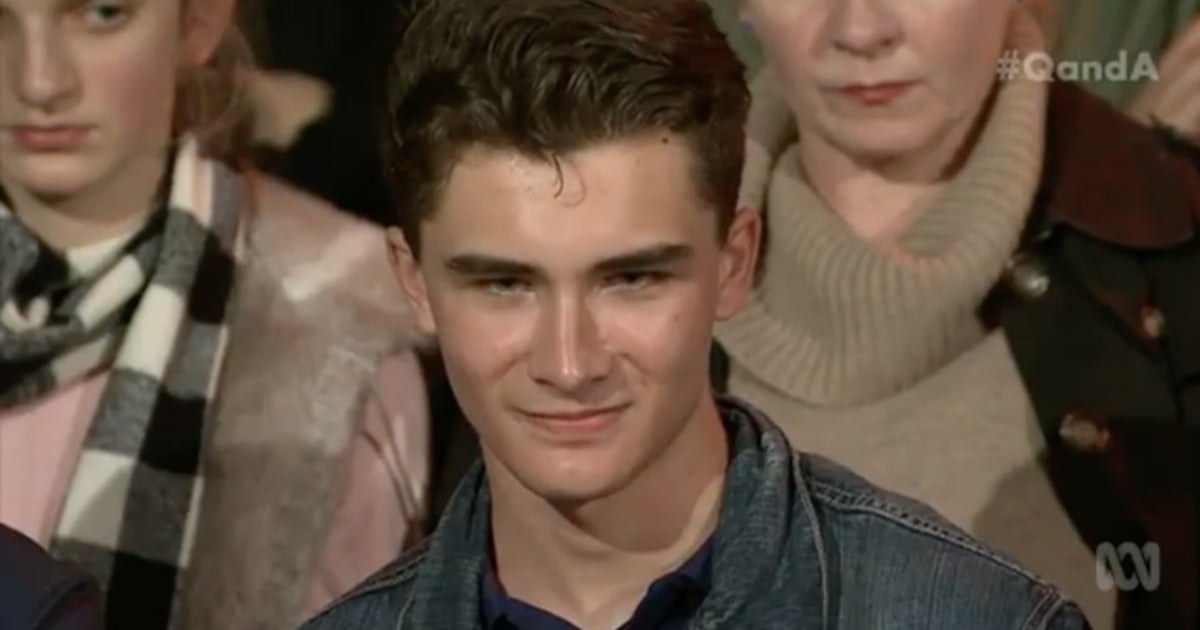 "In my commerce class, we calculated how long it would take save for a deposit and pay for a mortgage. It would take me roughly 18 years to save for a deposit, and if interest rates stay at current rates, the principal and interest over the entire life of the loan would be $3.25 million dollars. At current income tax rates, it would take me approximately 165 years to pay off this mortgage."
Returning the question to the panel, Charles asked members of the Labor, Liberal and National parties, "How do you envisage my generation to ever own a home based on these statistics?"
Listen: Mamamia Out Loud talk housing, smashed avo, and limiting our lattes. Post continues... 
Initially, the conversation began constructively, with Professor Judith Brett reasoning that in the current market, "those who've got get more and those who haven't stay out."