Last Monday night, independent senator Jacqui Lambie engaged in a live heated debate with engineer and author Yassmin Abdel-Magied on ABC program, Q&A.
"Anyone who supports Sharia law in this country should be deported," Lambie began.
"So, do you know what Sharia law is?" Abdel-Magied questioned, before fiercely arguing, "You are talking about stuff you don't know anything about…"
Jacqui Lambie speaks to Mia Freedman on No Filter about her heated argument with Yassmin Abdel-Magied on last week's Q&A.
"Islam to me, is the most feminist religion.
"We don't take our husband's last names because we ain't their property," she said.
"What is culture is separate from what is faith."
Lambie interjected, "The fact is that there is one law in this country and it's not Sharia law."
Both panellists raised their voices, visibly passionate about the subject, as Abdel-Magied said, "Don't tell me you know anything about my religion… You talk about protecting Australians. I am Australian."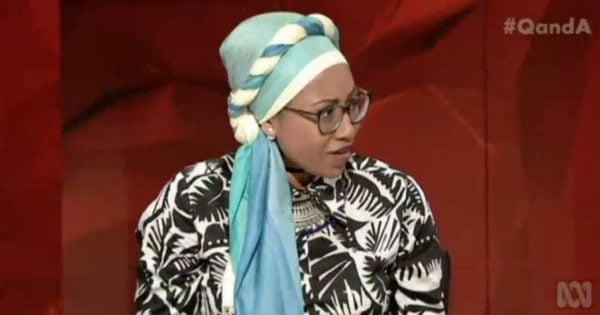 The key crossbencher retorted, "Stop playing the victim".
"Your ban got lifted, get over it," Lambie said, referring to Donald Trump's proposed 'Muslim ban'.
Host Tony Jones then interrupted, "Can I say, shouting at each other is not going to help."
Since their on-air exchange, both women have been viciously attacked online.