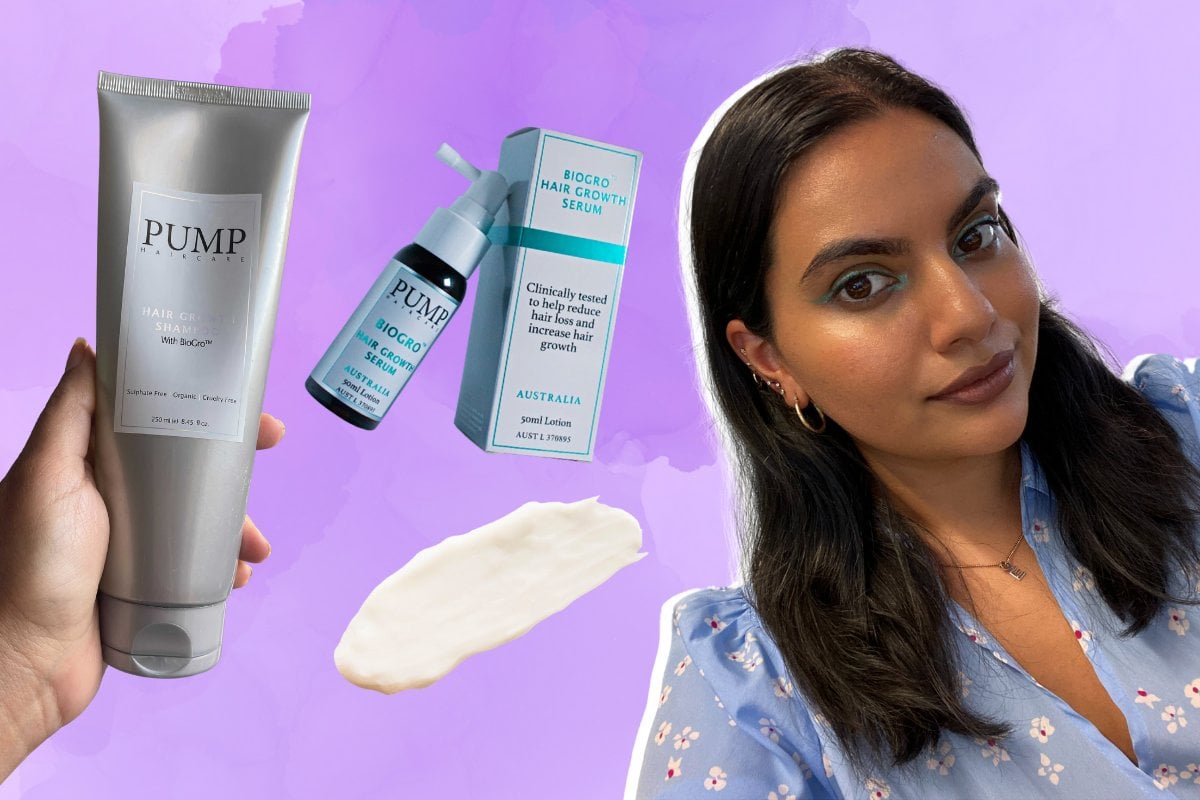 My whole life, I have always had super thick hair. 
If I wanted to give it a chop, I never had any concerns of it growing back quickly because I always just had... so much of it.
But as I got older, and I starting taking the contraceptive pill, I noticed my hair was starting to thin out very quickly. 
And then I dyed it blue. 
Suddenly, after adding bleach to the equation, I could no longer deny that my hair was thinning, especially at the top, as well as falling out at a rapid pace.
So much so that there have been a fair few times where I've looked at photos and noticed that you can pretty much see my entire scalp through my thinning hair.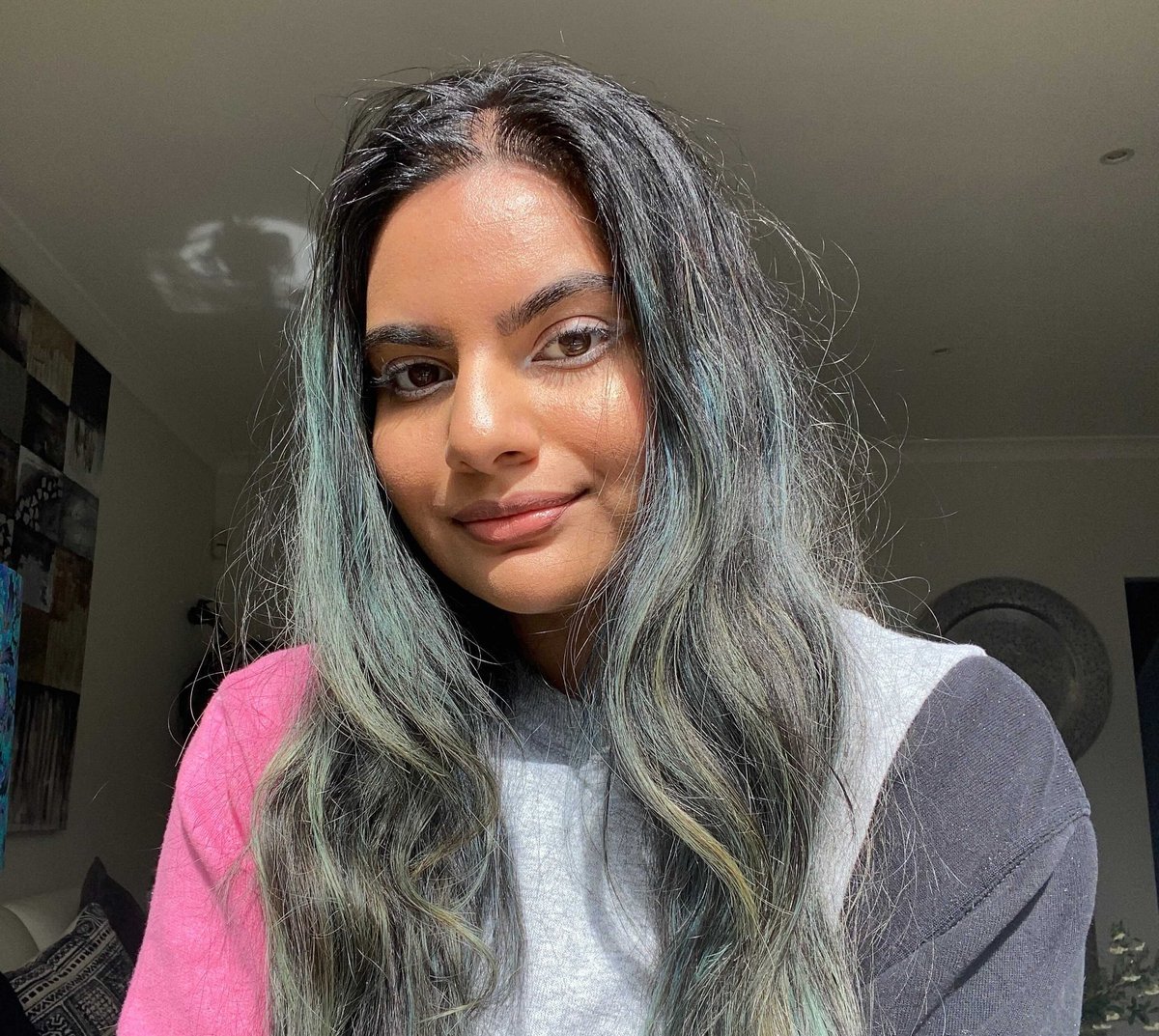 Image: Supplied.
As someone who always loved their hair, and always seemed to have so much of it, seeing it change made me feel absolutely deflated.
So, I started looking for solutions and quickly found one: the Pump Haircare Growth Collection.
I've always been a bit sceptical about hair growth products but after doing some digging, I realised that all the products within this range use premium hair growth properties, so I figured I had nothing to lose.
For this trial to be considered a hit, I wanted see two key things: more growth at my follicles, and the thickening and strengthening of my existing hair.