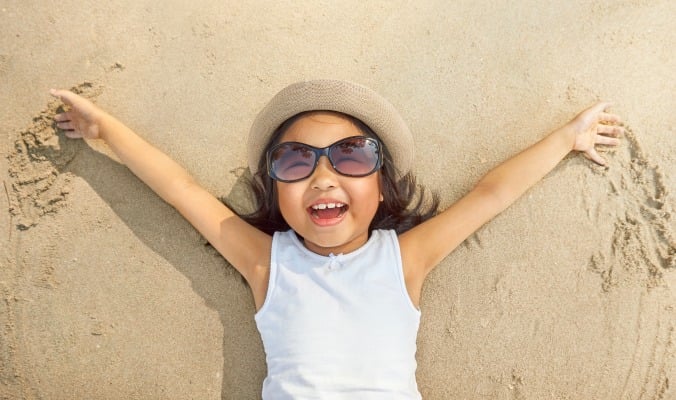 By J.W. Holland for The Good Men Project. 
Most nights I come home from work and the house quickly erupts into chaos, if it isn't in that shape before I get home.
Three sons all under the age of 13 tend to bring that type of atmosphere. A full-time job and a wife who is heavily involved in the kids' school and sporting activities means we are all busy, and at times, overwhelmed. Then, add the fact that we are currently hosting an exchange student from Italy, and you understand, we are a busy family.
Finding quality time for each other at times is hard; finding personal time for ourselves is a near impossibility. Hopefully, others will be able to find these things in their households.
Few nights go by that someone doesn't cry, or go to bed upset. A lot of nights it's me! So through all the chaos and hurt feelings, and occasional screaming fits, again usually me, I sometimes look at myself and my family and think I am a complete failure as a dad. It's at these moments that I have to take a step back and look at the things I am doing correctly.
So in those times, I have observed some things about my sons that give me hope that I am not completely and totally wrecking their lives. Hopefully, others will be able to find these things in their households. These are the five things that help me believe I am not a total screw up as a dad.
Watch: Mamamia staff discuss whether it's ever okay to smack your child. (Post continues after video.)
1. My kids tell the corniest jokes
They tell the dumbest, most ridiculous jokes in the world — but they find them hilarious, and so do I. There's nothing better than an eight-year-old trying to tell a joke while laughing at himself because he knows the punchline. Sometimes it's just a word that makes him laugh. Usually, it is something like 'booger' or 'poop'.
2. They have a firm grasp on sarcasm
This one tends to be more subtle, but when you realise they are becoming students of the art of sarcastic expression, you can rest assured you've done at least something right. In a sick sort of way, I get a great deal of pride and pleasure when one of my kids cuts me to the bone with a sarcastic remark. (Post continues after gallery.)
Fun activities to do with Kids