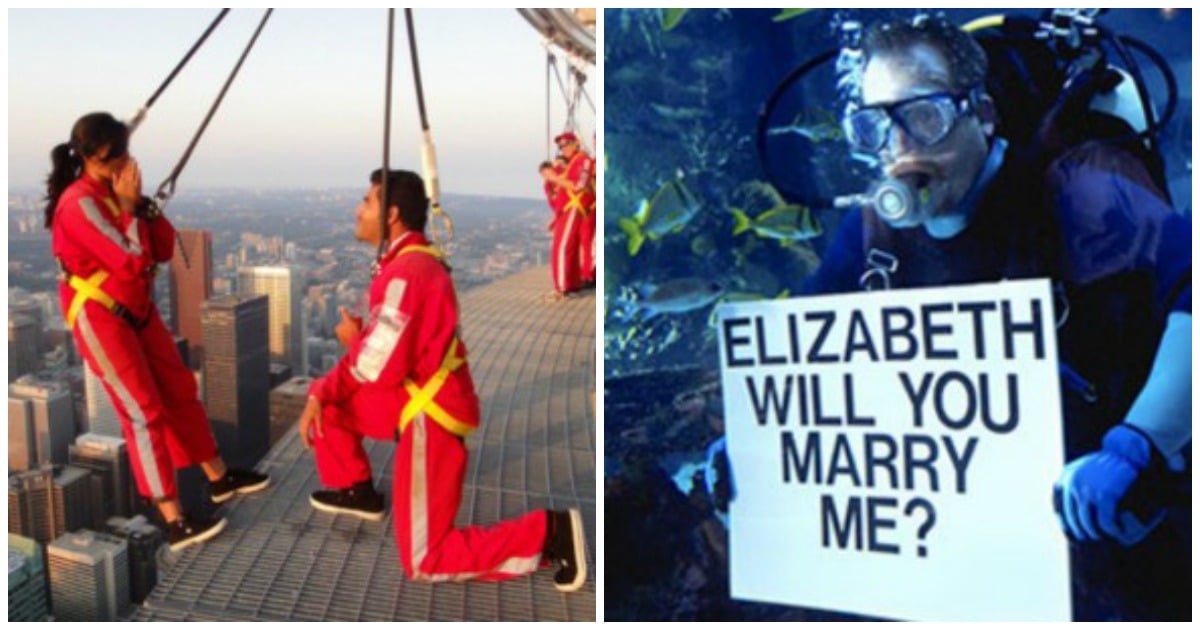 Over the past few years, social media feeds have been bombarded with seriously over the top wedding proposals.
Forget hiding your ring in a piece of cake or a "Marry me?" sign hanging off a highway bridge — that's positively old school.
These days, it's all choreographed flash mobs and sign-holding scuba divers, complete with a viral YouTube video, of course.
Is it any wonder, then, that we are getting a little intimidated by it all, and need a little extra help to get down on one knee?
That's where professional proposal planners like Kate Elizabeth come in— to help hapless marriage hopefuls nail their ticket to happily-ever-afters.
The self-proclaimed "hopeless romantic" engineered her first proposal as a one-off favour for a friend who had been putting off popping the question because he was worried he couldn't give his girlfriend the "dream proposal" she deserved.
"The whole experience made me so happy, [I thought] 'I'd love to make this a full time job' and three years later this is what I'm doing," she said.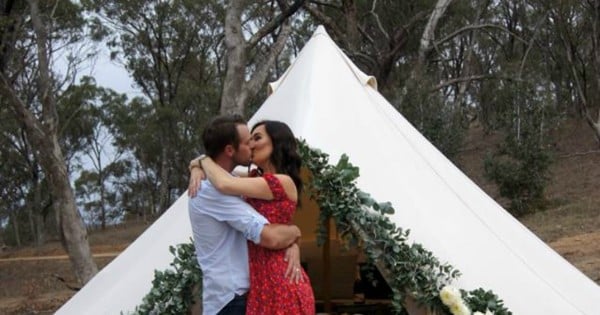 One of Kate's proposals. Source: Supplied
We were so intrigued by Cupid-esque Kate's line of work, we asked her a whole lot of questions about it.
First off, how much does one of these things cost?
Depending on the level of coordination involved on the day, the average planned proposal can set you back anything from $500 to $50,000 (some of these things involve helicopters, okay?).
An idea or a detailed concept you're can cost as little as $150 though.
"Maybe they just need help sourcing a ring or want a concept they can execute themselves. Sometimes they want more coordination," Kate says.
"It just depends. Sometimes they can just turn up to a picnic already set up on the beach and the only thing they need to worry about is asking the all important question... It take the stress out of it."
Has anyone ever been rejected?
"Like a good lawyer, you should never ask a question you don't already know the answer to.
"All our clients are in long term relationships, we always have that chat beforehand."
Fair enough.
What would be your perfect proposal?
Funnily enough, it's not something Kate really thinks about, she says.
"Something public is not for me at all, I'd much rather do something private.
"As much as I love organising elaborate things, it's not something I'd enjoy myself."
What's the most elaborate proposal you've ever planned?
One of the "most inspiring" proposals she ever put on, involved an overseas client flying to Australia to film a mini movie of his "love story" and a fake business lunch at a winery, compete with corporate-looking invitations.
"They flew to the winery by helicopter, then they were escorted down an avenue of elms," Kate explains.
"Then it was all styled, set up there with a wine barrel, floral picnic basket champagne and an iPad saying 'play me' and they watched their love story before he got down on one knee."