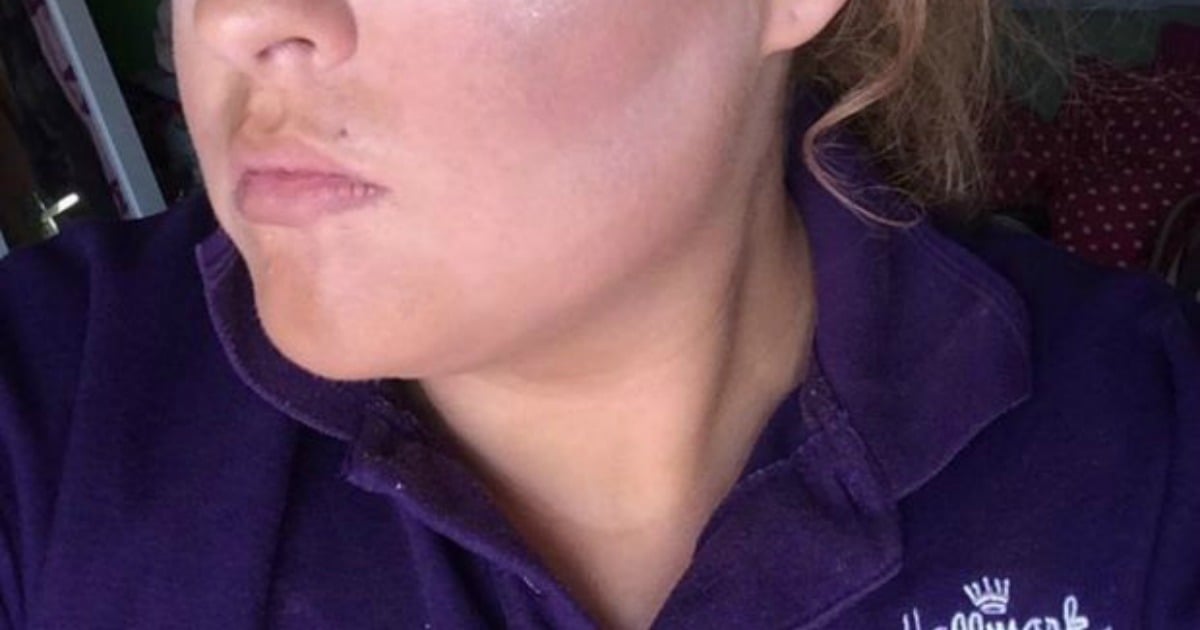 There are few comparisons as unappealing as your face to a root vegetable.
"Why darling, your tan makes you the most ravishing shade of carrot." 
Just ask Shauna Adamson, who left a professional makeup session feeling as though she resembled a potato. Yep. A potato.
The 20-year-old sent social media ablaze after sharing photos of her paid makeover from UK beauty brand Urban Decay, which took place in the hours before her friend's 21st birthday.
Adamson captioned the post with the now notorious vegetable comparison.
"When you pay 50 euro getting your makeup done by a 'professional' in Urban Decay and you come out looking like a badly deformed potato," she said.