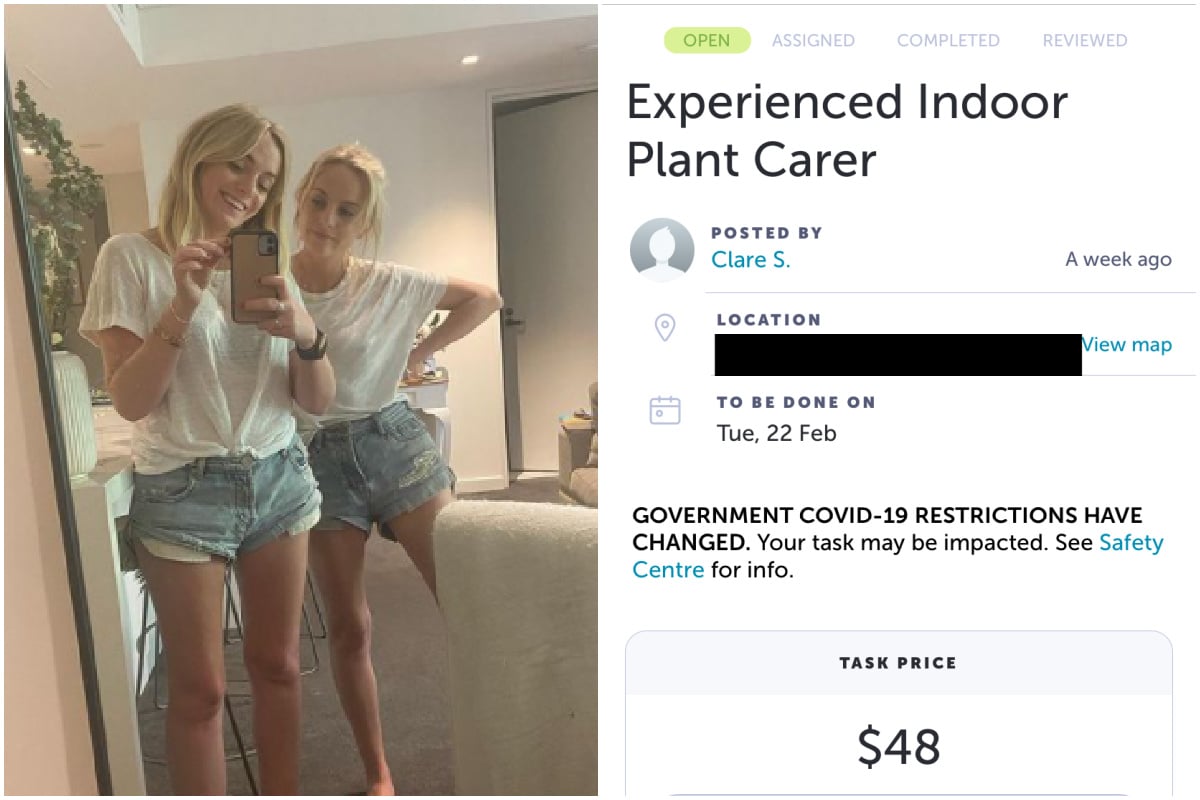 It's Sunday night and we've decided that this week, unlike last week and precisely every week before it, things will be different.   
Because as a terrible quote on Instagram once said: tomorrow is the first day of the rest of your life.    
You see, as human beings, we are chaos. Everywhere we go we bring a dark cloud of disorder with us, arriving late, forgetting things, not being organised and being fundamentally confused about what we're meant to be doing or where we're meant to be at any given moment.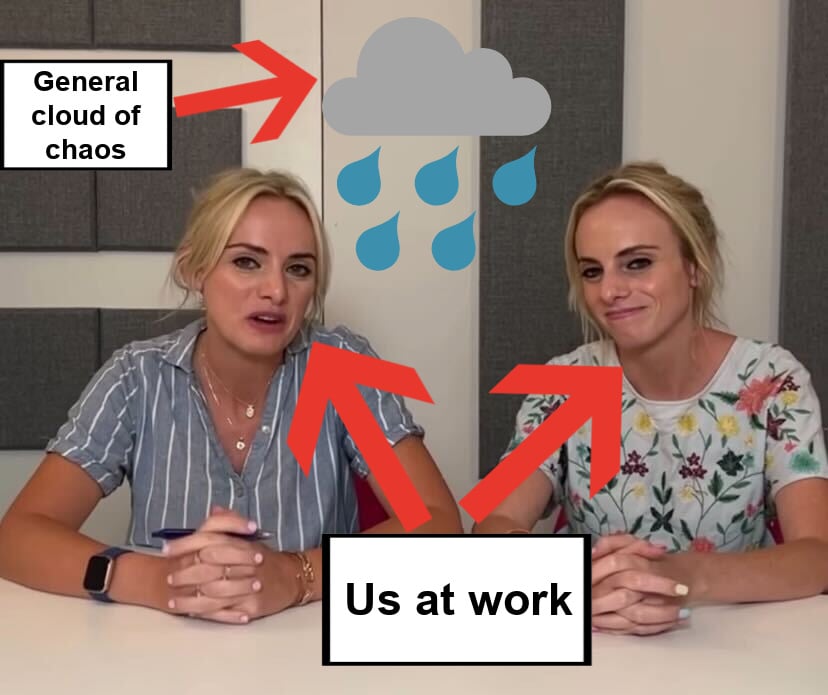 It's always there. Threatening to ruin everything. Image: Supplied. Being two grown women with actual jobs, this can be an… issue. 
So this week, we decided to try something new. We thought we'd actually try the productivity hacks we've heard about a million times to see if they do in fact change our lives. 
The difference this time is that we have a little help – but more on that in a moment. 
This week is all about working smarter, not harder (even though our screen time would tell us it's very possible to work harder. If anything… necessary).
So here are the productive habits we embraced, and how we went with them. 
1. Weed out unimportant tasks 
Okay, we like this strategy. It means we can feel productive by actually not doing anything at all. So what can we weed out? 
On Sunday, we went through each of our calendars for the week and started to think about our days. We could see the essentials: Married at First Sight recaps (which also involve watching the show which is hard, important, noble work), podcast records, stories to file, meetings to attend, and so on. But the schedule was packed. Which meant that in order to function effectively, we had to cut out anything that would eat up valuable time.