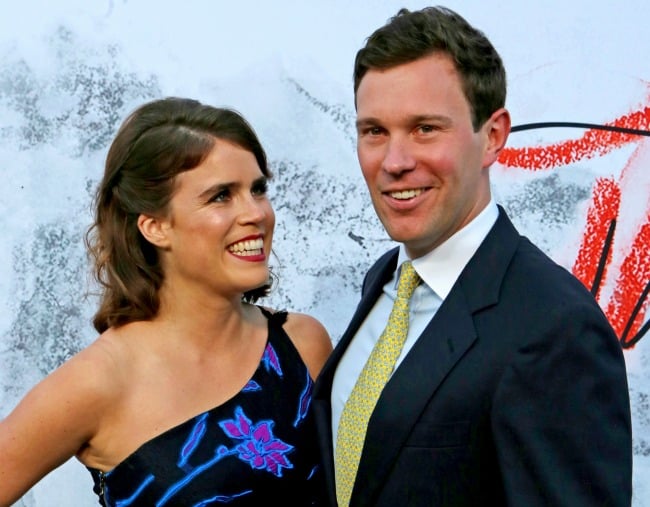 To catch up on all things royal family, make sure you check out our Royal Hub. We've got you completely covered.
Ever since The Mirror revealed the true cost of Princess Eugenie and Jack Brooksbank's wedding, UK taxpayers have expressed their anger.
The October 12 nuptials will take place at St George's Chapel in Windsor Castle – the same place Prince Harry and Meghan Markle exchanged vows – and will cost nearly $3.5 million AUD.
While that figure pales in comparison to the $42 million the UK spent on Harry and Meghan's big day, UK taxpayers are furious that Prince Andrew won't be footing the bill.
The main issue comes from the fact that while Princess Eugenie has a royal title, she doesn't carry out any official royal duties.
It's expected the $3.5 million will be used to cover all the normal wedding things (the cake, the dress, the flowers etc.) as well as overtime charges for staff and an additional security team needed for the big day.
However in light of recent government welfare and NHS (the UK public health scheme, similar to Medicare) cuts, people aren't happy with the extravagance, with UK Labour MP, Chris Williamson labelling the decision as "an outrage".
"It really is an outrage when you've got people sleeping rough and gripped by poverty that people are indulging in this conspicuous consumption," he said to The Mirror.
"They are as far as it's possible to be from being real normal people. No one else gets their wedding paid for by the public purse and they've got the resources to do it themselves."
Other people have vented their frustrations over Twitter as well.
They really do treat us like fools don't they. I'm sure all those people who have had their disability entitlement unfairly removed will be delighted to contribute to another member of this family of benefit recipients. I don't even know who she is????‍♂️ https://t.co/uGZvd9KTar

— James Dornan SNP (@glasgowcathcart) August 19, 2018