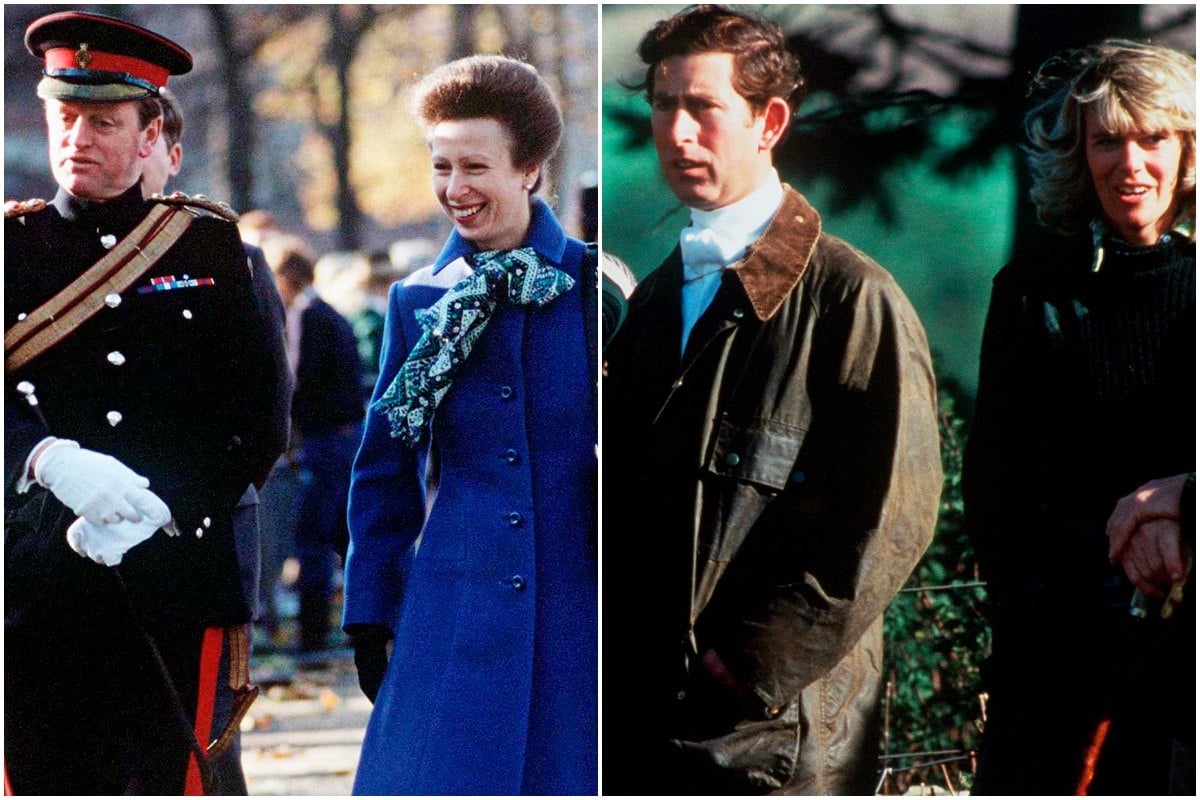 If you've been watching The Crown, then you've probably found yourself obsessively intrigued in the bizarre relationship between Prince Charles, Princess Anne, and Camilla and Andrew Parker Bowles.
Prince Charles and Camilla's scandalous affair made headlines around the world, but you'd be forgiven for not knowing about Princess Anne's romantic fling with Andrew Parker Bowles.
You see, when Camilla met Charles she had already been dating her now ex-husband Andrew on and off for about five years. But Andrew had also dated Charles's younger sister, Anne.
Yep, it's not so much a love triangle but more of a strange love... square.
Watch the trailer for The Crown season four below. Post continues after video.
The entangled relationship features in the third episode of The Crown season three, but there were some elements historic drama got wrong.
Here's a look at the true story behind the royal love affair.
Princess Anne and Andrew got together long before Charles and Camilla were ever a thing.
In The Crown, we see Andrew pursue Anne during a break from his on-again-and-off again relationship with Camilla. Meanwhile, Camilla is being distracted by a starry-eyed Prince Charles. It made for a juicy storyline, but in actual fact, the two relationships never overlapped in real life.
Royal biographer, Sally Bedell Smith told Vanity Fair, Charles did not meet Camilla until "the summer of 1972—long after Andrew and Anne's romance was over. They were introduced by mutual friend Lucia Santa Cruz, who told me about inviting them over for a drink at her flat in London."
Anne and Andrew started dating two years before that in June 1970, after they met at the Royal Ascot racecourse and bonded over their shared love of horse racing.
Alas, their relationship was never meant to be. Just as we saw in the show, they had a short-lived romance. "Anne and Andrew enjoyed each other's company, but they could never marry because he was a Catholic," Smith told the publication.
Despite their fling, Anne and Andrew still remain close friends to this day. Anne even named Andrew the godfather of her youngest child, Zara, who she shares with her ex-husband Captain Mark Phillips.
There were also rumours going around that Andrew and Anne continued to have a relationship even after they were married to different people.