When it comes to Prince Harry's engagement to American actress Meghan Markle, almost everyone has had their say.
We've heard what his father Prince Charles thinks about the news. We've heard what Kate Middleton had to say.
Heck, we even heard what The Queen's corgis thought about Meghan Markle becoming a member of the royal family.
But there was one cheeky fella who we hadn't really heard from, until now: Prince Harry's big brother, William.
Speaking to the press in Finland, Prince William said he wished his brother and his soon-to-be wife "all the happiness" during their engagement.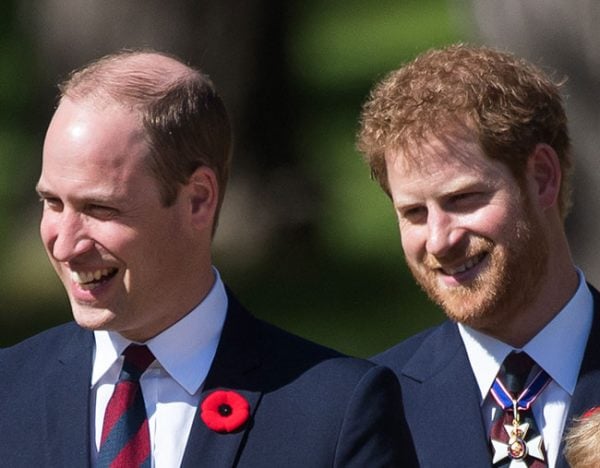 Then, things got... a little less official.
"For me personally, I hope it means he stays out of my fridge and will stop scrounging my food," the 35-year-old Prince, who is second in line for the throne.
Apparently, for "the last few years", Harry has been a regular visitor to his brother and sister-in-law's apartment in Kensington Palace.
Prince William accuses his brother of being a food thief. "Stay out of my fridge" now you're engaged, he tells Harry #RoyalWedding pic.twitter.com/ik7JfFnLfW

— Chris Ship (@chrisshipitv) November 29, 2017