When it comes to Prince Harry's engagement to American actress Meghan Markle, almost everyone has had their say.
We've heard what his father Prince Charles thinks about the news. We've heard what Kate Middleton had to say.
Heck, we even heard what The Queen's corgis thought about Meghan Markle becoming a member of the royal family.
But there was one cheeky fella who we hadn't really heard from, until now: Prince Harry's big brother, William.
Speaking to the press in Finland, Prince William said he wished his brother and his soon-to-be wife "all the happiness" during their engagement.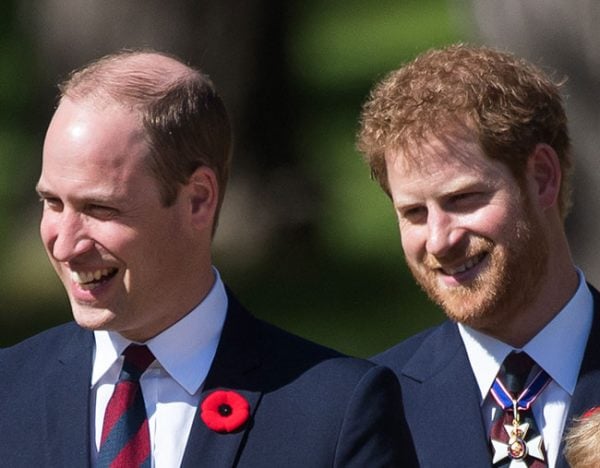 Then, things got... a little less official.
"For me personally, I hope it means he stays out of my fridge and will stop scrounging my food," the 35-year-old Prince, who is second in line for the throne.
Apparently, for "the last few years", Harry has been a regular visitor to his brother and sister-in-law's apartment in Kensington Palace.
Prince William accuses his brother of being a food thief. "Stay out of my fridge" now you're engaged, he tells Harry #RoyalWedding pic.twitter.com/ik7JfFnLfW

— Chris Ship (@chrisshipitv) November 29, 2017
Harry currently resides next door to his brother in the two-bedroom Nottingham Cottage, where Meghan will also live once they are married.
William, of course, is no stranger to the flurry of media attention that comes with a royal engagement and a royal wedding: his 2011 wedding to Kate Middleton was watched by 36 million people in the UK alone.
LISTEN: Why Meghan Markle is the role model young women need.

Of the planning ahead of them, William said he wished Meghan and Harry "all the happiness and success".
"I hope it goes really well," he said.
In a statement yesterday, Kensington Palace confirmed the wedding will take place in May 2018, about a month after William and Kate will welcome their third baby, at St George's Chapel at Windsor Castle.
Prince Harry's communication's secretary Jason Knauf revealed the venue is a "very special place" to the couple, who have regularly spent time at Windsor Castle during their relationship.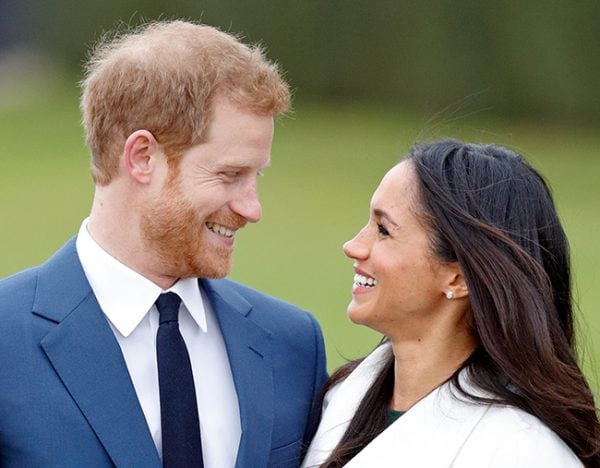 Knauf said Prince Harry and Meghan are already planning how to put their "own stamp" on their big day.
"The couple of course want the day to be a special, celebratory moment for their friends and family," he said.
"They also want the day to be shaped so as to allow members of the public to feel part of the celebrations too and are currently working through ideas for how this might be achieved."
Listen to the latest episode of Mamamia Out Loud, where Jessie, Holly and Gemma discuss everything from Meghan Markle to Milo Yiannopoulos: