We all know why we're here – so let's just get into it, shall we?
1. Cameron Diaz and Benji Madden are still very much in love, thank goodness
As I'm sure you are all aware, the rules of being famous and in love are quite clear – you need to remind us you are together ALL THE TIME or speculation will start that you've broken up/going through difficulties.
So far, however, Cameron Diaz and Benji Madden have not been following this rule, rarely making public statements about their relationship.
Rude, right?
Until Madden has posted a photo of the two together on Instagram this week. (The last time Madden mentioned his wife on social media was April last year.) What accompanied the post for Diaz's 45th birthday, was just about the gushiest birthday message we have ever read.
"Happy Birthday to my Beautiful Wife. I feel like I am the LUCKIEST guy ALIVE," the singer wrote.
"I don't think anyone could ever know the Depth, Kindness, and Compassion that I get to experience everyday thanks to My One and Only- You got me til the end baby."
2. How Prince Will and Harry are remembering their mum today
It's the 20th anniversary of The People's Princess' death, which is obviously a huge event for her sons William and Harry.
Today the princes, alongside Catherine the Duchess of Cambridge, were publicly commemorating Diana by taking a tour of the White Gardens of Kensington Palace, which has been planted with all of Lady Di's favourite flowers for the occasion.
And the official Kensington Palace Twitter manager has been kind enough to share with us all the photos, which you can see here.
3. Rebecca Gibney on the fine line between 'parent' and 'friend'
Rebecca Gibney played the mum every person wanted to have on Packed to the Rafters. And it seems she's every bit the kind mum we'd want in real life too.
In an Instagram post, complete with a shot of her and her son – Gibney has shared, actually, a very real, relatable moment.
Gibney described how she and her son Zac "had words", and the argument got her pondering the line between 'parent' and friend'
"Sometimes parenting is really bloody hard. You want to be the friend but you've got to be the mum too."
"We don't always get it right. In fact we probably often get it wrong but as long as our kids know they are loved no matter what then hopefully when we do stuff it up – they'll understand we are trying to figure out this life stuff as much as they are."
Too true.
4. Despite your Facebook feed, people are actually loving Taylor's new single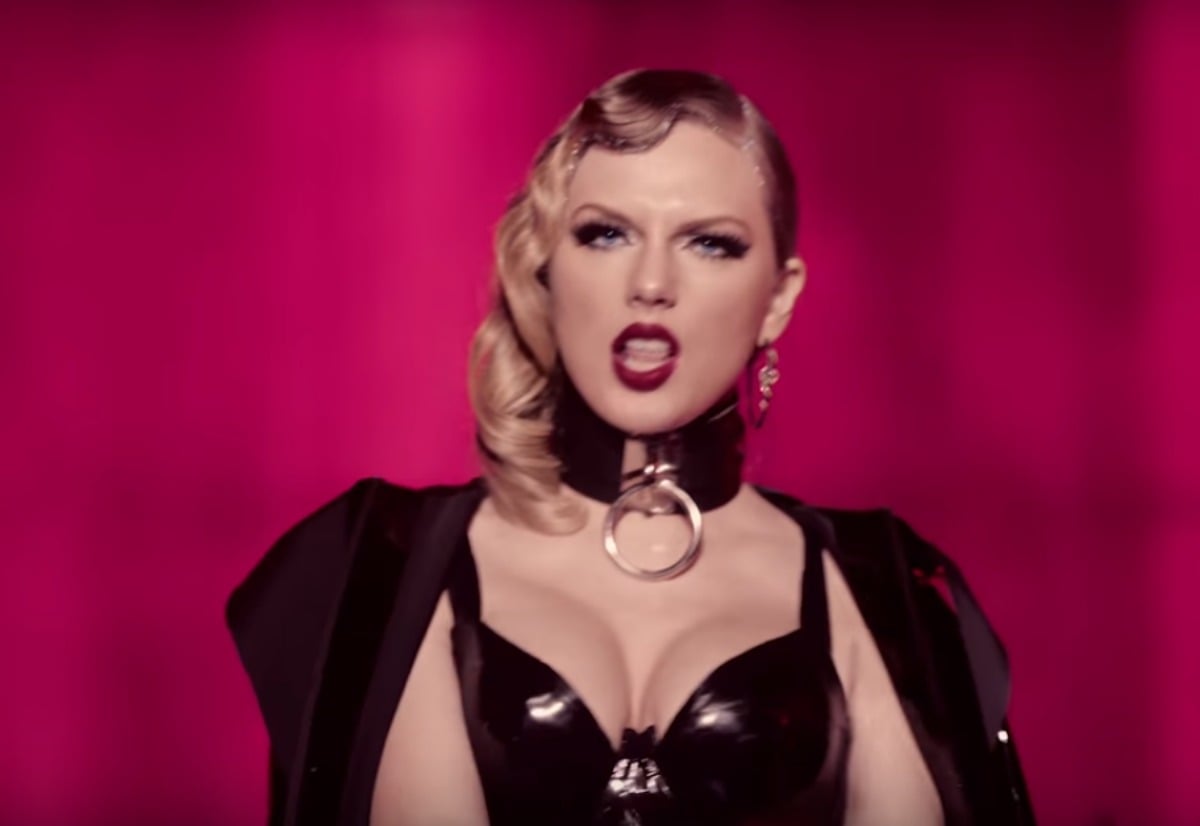 If you've glanced at THE INTERNET this week, you might have learned that A) Taylor Swift has a new single out; and B) It's making some people very angry.
We are not such people, and neither are millions and millions of others it would seem, because we've learned that, despite the negative attention, Look What You Made Me Do has already had more than 100,000 paid downloads (which will probably be 500,000 by the end of the week) and broken several records.
The music video has already claimed "Most Viewed Music Clip in a 24-hour Period" on Vevo and YouTube - and is currently sitting at around 88 million hits. Even the lyric video has received more than 50 million views.
LWYMMD also looks set to topple Justin Bieber's Despacito from the Billboard Hot 100 charts next week.
Listen: Taylor Swift has a new image, and we need to talk about it... (Post continues after audio.) 

5. One of the youngest Duggar sisters is pregnant with her first child.
While the world's obsession with the Duggar family has waned considerably since we learned brother Josh had cheated on his wife and allegedly molested his sisters, news that little Joy-Anna is expecting her first child still caught our attention.
Joy-Anna is now 19 years old and pregnant to her new husband Austin Forsyth, 23.
For those counting along at home, that's nine grandkids for Jim Bob and Michelle Duggar - who will have 100 grandkids if each of their kids has five (and a few have six) - which is a serious possibility.
Understandably, the 19 Kids and Counting and Counting On star said she's thrilled.
"Before we even were married, we were praying that God would give us kids and we're so thankful that he has," she said in a pregnancy announcement video posted by TLC on Wednesday.
See you tomorrow for more bizarre celebrity gossip, folks.