Prince Harry and Meghan Markle have officially set the date of their wedding. Mark Saturday 19th May 2018 in your diaries, buy up your union jack flags and break out Grandma's scone recipe.
While the official date was announced just a few hours ago, there's already a problem.
You see, the couple have made the biggest mistake you can make with a wedding, putting it on the day of – or anywhere near – a big sporting event.
Saturday 19th May 2018 is also the same day of the FA cup final, England's leading football (AKA soccer) cup competition. For context, that's like putting your wedding date on AFL or NRL Grand Final day.
Bad luck to all the soccer fans attending their wedding.
And, uh, particularly bad luck to Prince William. Just because he's, you know, THE PRESIDENT OF THE FOOTBALL ASSOCIATION.
Prince William, as the President of the Football Association, is expected to attend the match and presents the trophy to the winning side. This time however, he'll be a little tied up with his best man duties.
Listen: Why we need to seriously reassess our excitement about the royal wedding. (Post continues below…)
There's only one solution – change the date. Of the FA cup final, that is.
Unfortunately, even the Royals might not have that power with the UK's Evening Standard reporting that "it's understood that the FA Cup Final date is set in stone and there is no space for manoeuvre".
"Saturday 19 May promises to be a wonderful day with such a special royal occasion being followed by English football's showpiece event, The Emirates FA Cup Final," the association said in a statement.
"With millions coming together to watch both events at home and around the world, it will be a day to celebrate."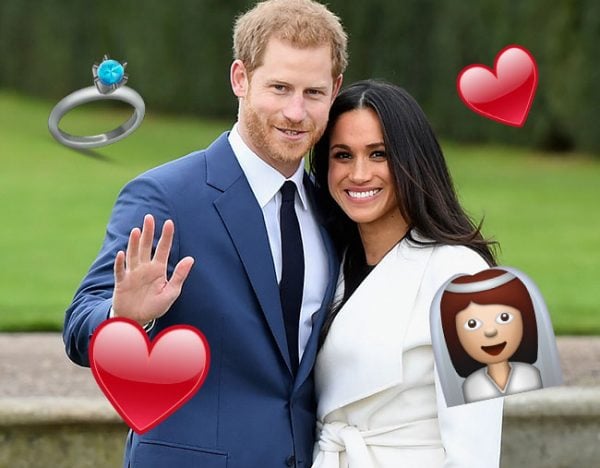 It still means the biggest battle will happen in Britain's households, should partners be split over wanting to watch the wedding celebrations and the game.
The date was likely picked to ensure the Duchess of Cambridge had given birth prior to the wedding so was able to attend. She is due in April.
Prince Harry and Meghan Markle have deviated from Royal tradition with their wedding date by picking a weekend. Royal weddings typically take place on a weekday which are then made public holidays.
The Duke and Duchess of Cambridge got married on a Friday, while the Queen wed on a Thursday.
For everything Prince Harry, Meghan Markle and the Royal Wedding, visit our Royal Wedding hub.