When Meghan Markle and Prince Harry announced their much-anticipated engagement, the news cycle was saturated with stories of the couple. We began to read about the details of the wedding, the intricacies of her ring, the nature of the couple's first meeting and, well, everything in between.
There were the good and then the very, very average.
There were rogue Markle family members, body language experts analysing their love, and cryptic messages from the Prince's ex-girlfriends rounding out the tsunami of royal news overwhelming our consumption of information.
And for both parties' former partners, they were thrown – albeit momentarily – back into the spotlight. For the women who once dated Prince Harry, a certain amount of piqued interest surrounded their names: who were the women who could have been?
A quick peek back at his former flames and one thing becomes glaring in its truth. In marrying Meghan Markle, Prince Harry is proving the oldest dating advice to be true: The strongest love comes from going for those who simply aren't your type.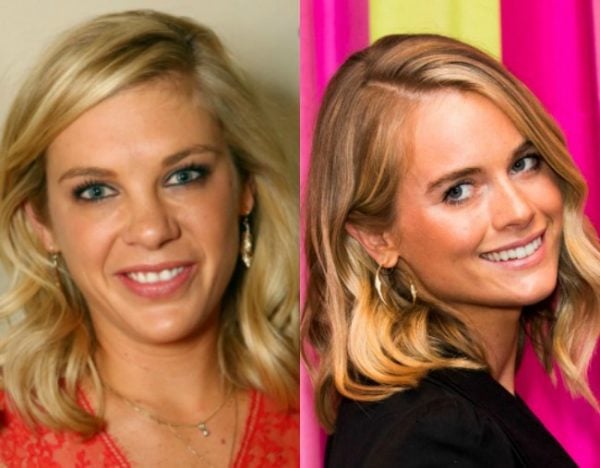 Consider this: for almost seven years, Prince Harry dated Chelsy Davy.
Davy was born in Zimbabwe to a millionaire South African safari farmer and a former model and beauty queen. Her father Charles is one of the largest private landowners in Zimbabwe. The Prince met Davy when she was a boarder at Stowe School, a private school in Buckinghamshire. She went on to study at the University of Cape Town and later Leeds University.
They broke up in 2010, and some two years later, Harry began dating Cressida Bonas, an English actress, dancer and model.
Listen: The Mamamia OutLoud team on the impending royal wedding.

Bonas was the daughter of Lady Mary-Gaye Curzon and entrepreneur Jeffrey Bonas, and a granddaughter of Edward Curzon, 6th Earl Howe. She came from money, and a lot of it. She was formally educated at - you guessed it - the Stowe School, and later - you guessed it - Leeds University.