Approximately 168 hours ago, the world was given a delightful slice of good news when Kensington Palace confirmed that Prince Harry and Meghan Markle were set to wed.
Since then, everybody royal watchers have been obsessed with every tiny detail of the couple's lives – from how Harry proposed to Meghan's bizarre skincare secrets – and their upcoming nuptials.
Within 24 hours of the engagement announcement, the royal family had confirmed the pair would marry in May 2018, with the Queen granting permission for the ceremony to take place at St George's Chapel, Windsor Castle.
It was also confirmed that the Queen would be footing the bill for all things royal wedding, including the music, the flowers and even the reception.
But one question still remains: who will be in the next royal wedding? Will Prince William stand by his little brother's side as best man when he weds the Suits actress?
Unfortunately, the most likely answer is no.
But that's only because William won't officially be allowed to be called the 'best man', because as a royal, the term simply doesn't exist.
British and European royalty expert Marlene Koenig told Town & Country that in the world of royal, the term 'best man' is… well, it's just not a thing.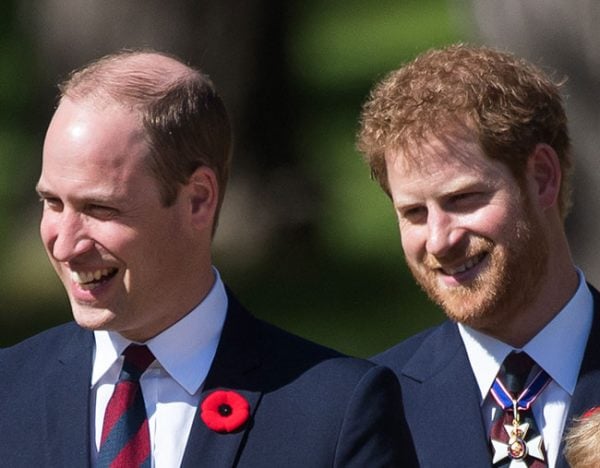 "The best man or best men are officially called supporters," she told the magazine.
"William will probably be Harry's supporter."
It's worth pointing out that the brothers are known for breaking protocol - Harry was named best man when he married Kate Middleton in 2011 - so the world could very well be surprised come May.
Koenig also believes it's very likely Prince George and Princess Charlotte will also make an appearance in the wedding party, most likely as page boy and junior bridesmaid.