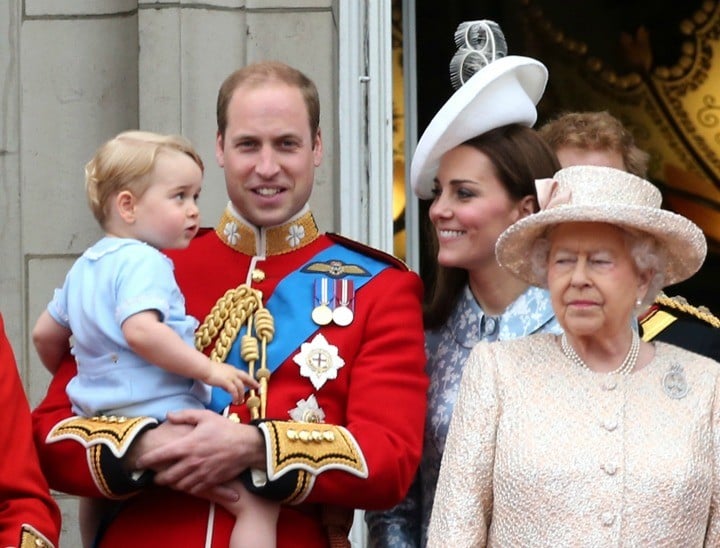 When you're two, there's not much more exciting than a parade.
The Queen's birthday in Australia means a long weekend. In England, it means a parade. And some whacky hats. Which is pretty much the perfect recipe for Toddler Joy.
Here's how it went down: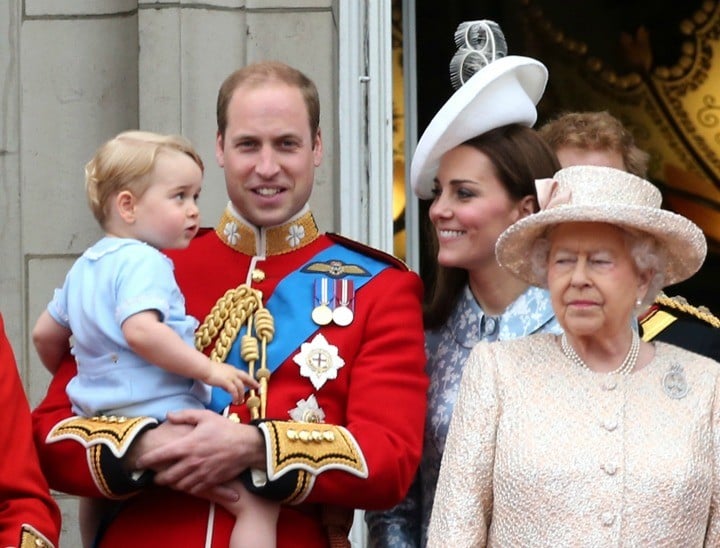 The Queen's birthday parade, known as Trooping the Colour, saw Prince Charles and his son William stride from Buckingham Palace to Horse Guards Parade. In bearskin hats. On horses.
The Duchess of Cambridge took the more Disney-inspired approach by waving to the growing crowd from the seats of a carriage (note: not pumpkin). It was her first official appearance since giving birth to Princess Charlotte last month. And my does she make an entrance.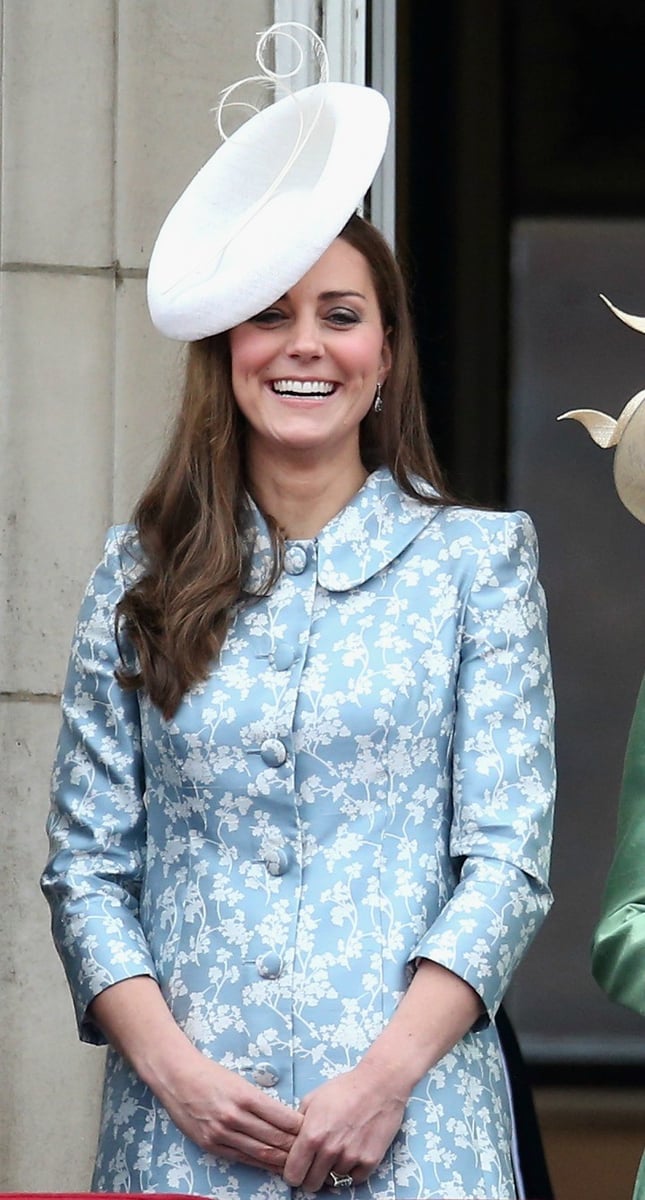 While his parents were participating in a host of royal duties, Prince George was mostly watching from an upstairs Palace window, his Nanny holding him pressed to the glass.