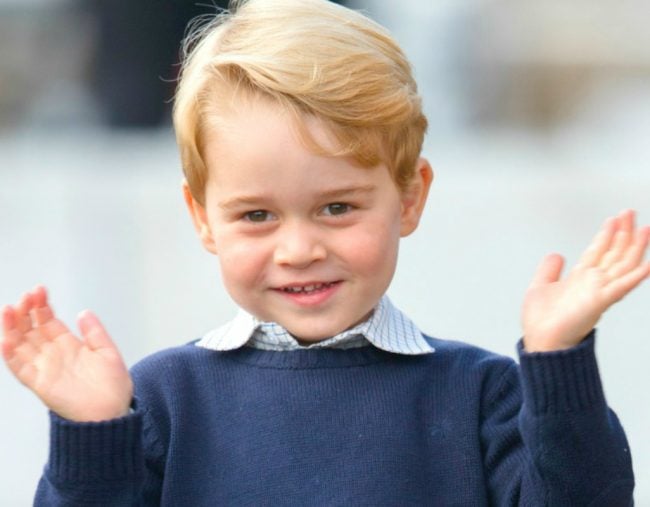 He never met his grandmother, but apparently, Prince George shares at least one loveable trait with Princess Diana.
Prince William shared that his late mother and his five-year-old son had something in common during an event at Kensington Palace last week: their love of dancing.
The 36-year-old offered the insight while chatting to one of the teenaged finalists of the BBC Radio 1 Teen Hero Awards, champion street dancer, Junior Frood.
"George is doing dancing as well, he loves it," William told the 14-year-old.
"My mother always used to dance, she loved dancing.
"And if it's something you love, you do what you love. Don't let anyone else tell you otherwise. Keep at it."
Meet some of the Teen Heroes who will be recognised this afternoon at the @bbcr1 Teen Awards. The Duke and Duchess of Cambridge were honoured to meet them earlier this week at Kensington Palace and hear more about their incredible achievements. pic.twitter.com/l29JGxMOLy

— Kensington Palace (@KensingtonRoyal) October 21, 2018
The Duke of Cambridge said that, on the other hand, his dancing skills weren't so spectacular.
"I can't do it. I can't even dance properly," he told Junior after inquiring about the teen's ability to spin on his head.
When his wife Kate insisted that he loved break dancing, William made a classic dad joke: "Breakdancing where I usually break myself."
Junior was one of eight teens who had been invited to the palace after being named as Teen Heroes for their achievements and charity work in 2018.