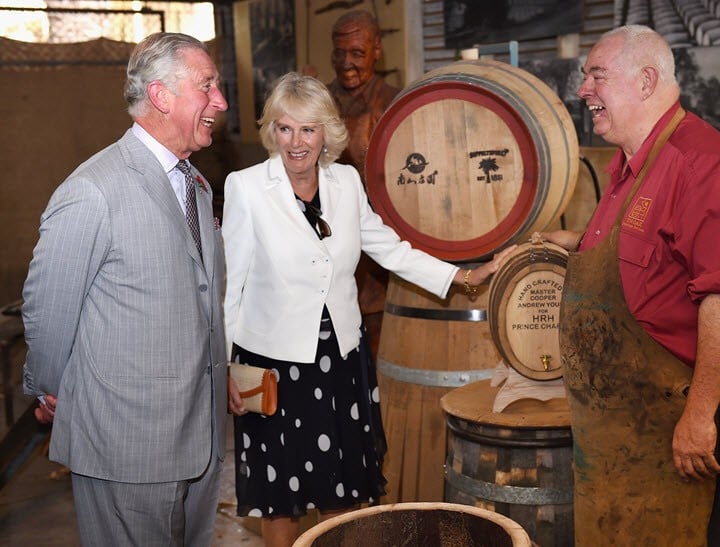 Camilla, Duchess of Cornwall, is known for her sense of humour.
It was on show yesterday as she wielded a knife pointed in the direction of her mild-mannered husband Prince Charles, and implored him to behave.
The Prince and Duchess have honoured us colonials with their royal presence and they're busy exploring everything Australia has to offer.
Watch the royal couple's highlight reel… Post continues after video.
The knife-wielding incident happened at the Seppeltsfield Winery where they had a tasting from the centennial cellar. They tasted tawny port from barrels named for them and from the year of their birth.
Prince Charles pronounced that his port was "strong and bold", while Camilla's was "refined and elegant", reports Sky News.