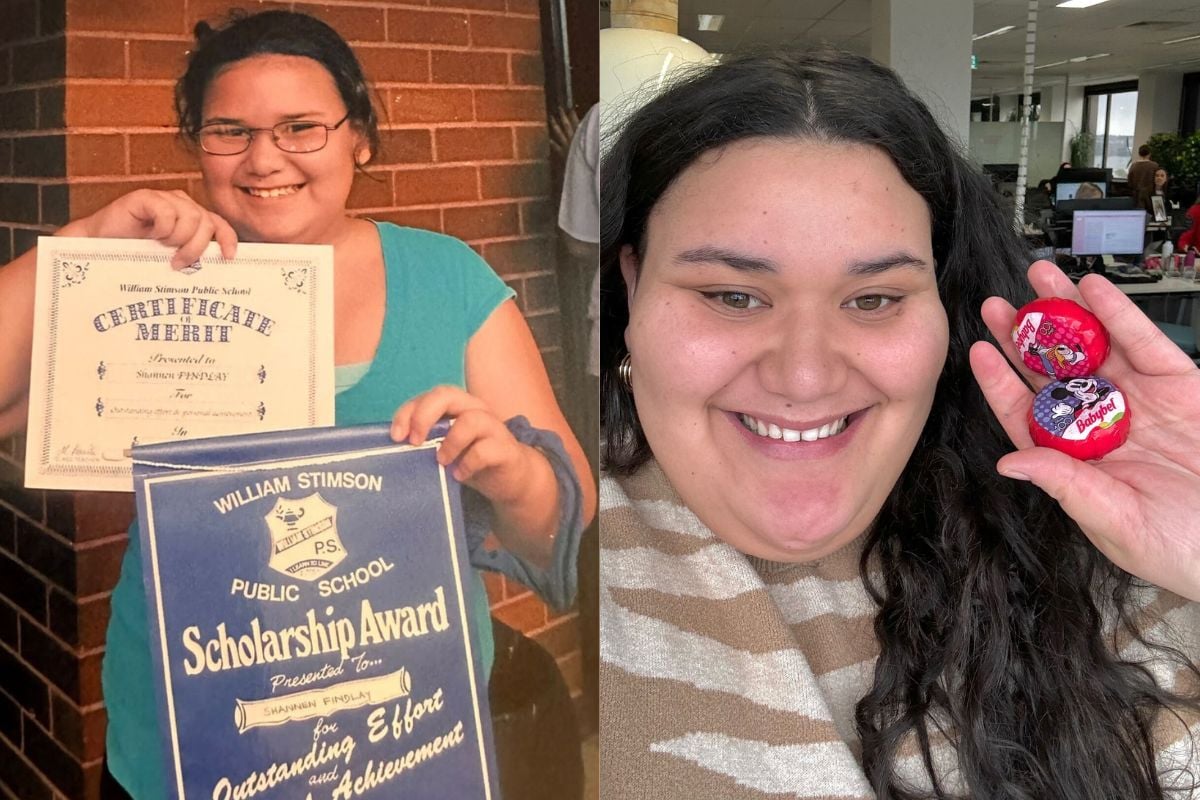 Growing up in the 2000s sometimes feels like a hazy dream.
As an adult, there are moments from childhood that feel almost like they didn't happen. The sun-drenched days by the pool. Primary school athletic carnivals. Sleepovers where no one actually went to bed at a reasonable time. Saturday Disney...
I'm feeling utterly sentimental of late and I can't stop thinking about my school days, where I was as free as a bird.
As such, I wanted to reminisce.
Here are 8 specific things you will absolutely remember if you went to an Aussie primary school in the 2000s.
Babybel cheese.
Any lucky kid remembers the pure elation you'd feel when you tore open your lunch box and saw the all-too-familiar snack poking out from underneath your sandwich.
It was a treat in my household. A delicacy. Something Mum hid in the back of the fridge so my siblings and I didn't go digging for it.
And it's no surprise really because the actual experience of having Babybel cheese was unlike anything else.
First, the act of peeling open the iconic red wax of the cheesy, playful snack was a fun little mission all on its own.
Pull, peel and then reveal the delightful, bite-sized reward.
I didn't know this as a kid, but my mum packing it into my lunchbox was probably one of the best decisions she made for my young self because it wasn't only fun to eat, but it was also nutrient-rich, a good source of protein for my growing body AND it was packed with calcium.