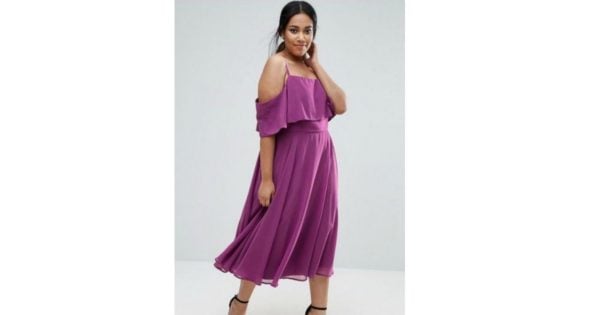 WHAT IS IT? ASOS "Cold Shoulder Midi-Dress".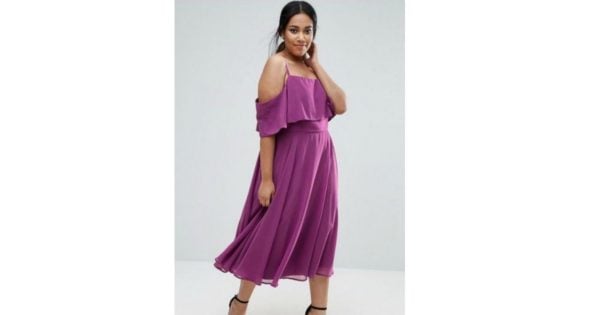 WHY IS IT GREAT? Well, have you seen the price? Spoiler alert: it's $63 and shipping is free. Also, it's pretty and sexy at the same time. The colour is fresh and works for at least three out of four seasons (hell, throw on a coat in winter, add some tights and boots and you have four out of four).
You can wear a strapless bra and the drape over the bust and back gives nice coverage while still baring your shoulders. Look how pretty it looks from the back:
WHERE WOULD I WEAR IT? Parties! Weddings! Christenings! Dates! Drinks with the girls!
CAN I SEE MORE PICTURES? Sure you can.