Robby McMahon was 21 when the forklift he was driving at work tipped over. It was 1999 and the lower half of his leg was crushed. He went to the hospital; the bone was broken. He needed to have his leg reconstructed, skin grafts, the lot.
"Before my son broke his leg he was an outdoor person, he loved being outside. Sky diving, playing sport. He was working. He had a girlfriend. He was social," Robby's mother, Anna McMahon, told Mamamia.  
While he was in hospital he contracted osteomyelitis, or an infection of the bone. For 18 months, while he fought this infection, the break could not fuse.
"His girlfriend broke up with him. He couldn't work. He felt like he couldn't do what he wanted," Anna said.
"He was on high dose of antibiotics for the infection, and his doctor started giving him stronger medication to manage the pain. He was also on anti-depressants.
"Other than fixing his leg, he knew things would get better. He could see forward and see a future; he just didn't know how he was going to get there."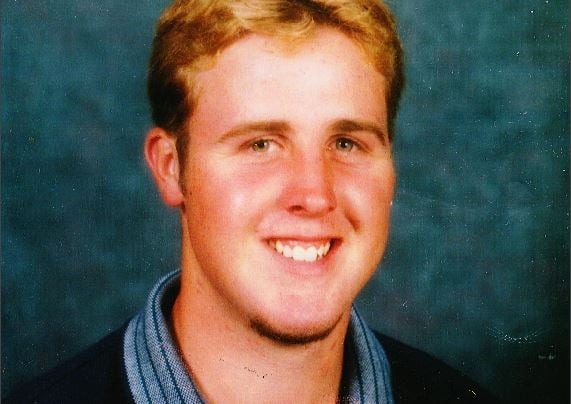 The infection Robby contracted in hospital meant he had to have bone-shortening surgery. It was better than amputation.
One day after the surgery, Robby asked Anna to take him to the doctors for a Pethidine shot. "He didn't like using pain medication, his preference was to only take Panadeine Forte," Anna said. "The day he asked for Pethidine, I knew he wasn't in pain. 'No', he admitted. He wanted the Pethidine to sleep."
Anna told the doctor the same thing. The doctor asked how she knew, and administered the shot. "I said to Robby, 'We need to find an alternative'."