As a preschooler, Matt Grodsky vowed to marry the girl of his three-year-old dreams.
Twenty years on, and the US man has done just that, making his former classmate Laura Scheel his wife earlier this year.
He shared their insanely sweet story via the Instagram account How They Met.
"Laura and I met in preschool. One of my very first memories is of being three years old and standing up in front of my pre-school class, declaring that I would marry her someday," Grodsky wrote.
He continued, "As kids, Laura taught me how to ride the swings, draw rolling hills, and the 'right way' to properly eat string cheese. We have fond memories of playing hide-and-go-seek, chasing after each other on the playground, and mischievously staying up during nap time. I was enamoured with Laura as a child, and I still am to this day."
By primary school, though, the pair were separated, attending different schools. They didn't see one another for almost seven years, and kept tabs on each other only through Christmas cards shared between families.
Listen: The do's and don'ts of weddings in 2017, as determined by Vogue. Post continues… 
But, as is the way of true love, Grodsky and Scheel came back into one another's lives in high school, when a mutual friend reintroduced them.
"Within two weeks, we decided to be boyfriend and girlfriend," Grodsky said, noting that despite all odds the couple kept their love going strong throughout all of high school and their respective stints at interstate universities.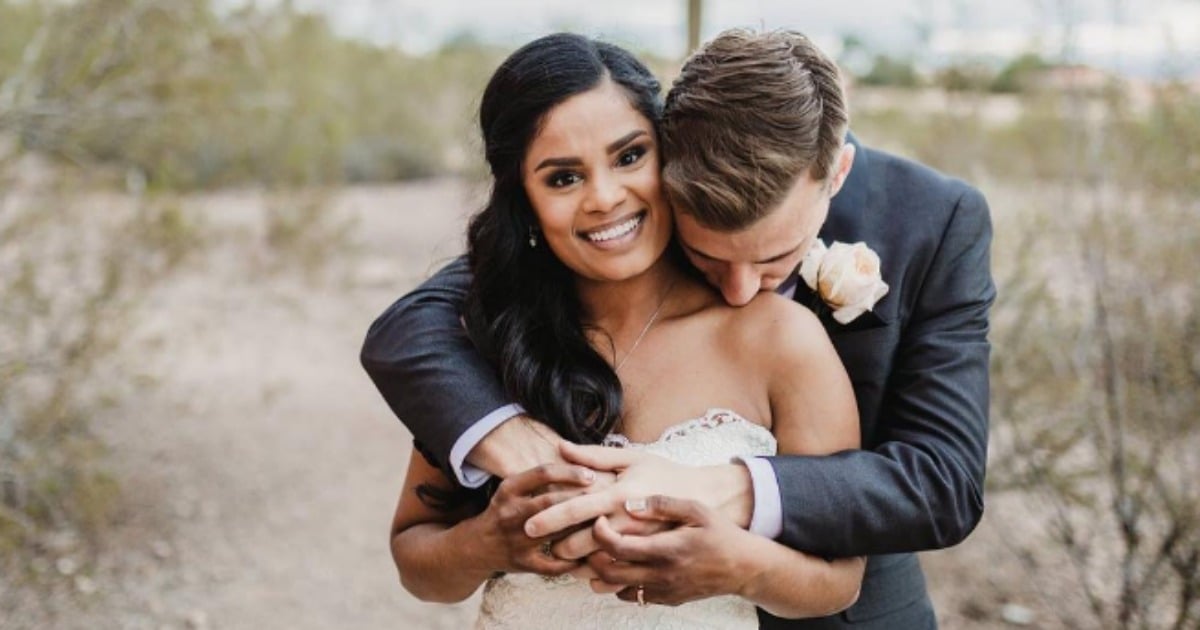 "We remained a resilient couple until May 23rd, 2015 when I decided to stay true to my preschool pledge and make Laura my wife," Grodsky said. I proposed to her at the place it all began... our preschool classroom."
And when it came to pop the question, Grodsky fittingly returned to where it all began, getting down on one knee outside their preschool classroom. Eighteen months later on 2 January this year, the pair married.
Now that's a story for the grandkids if ever we heard one.