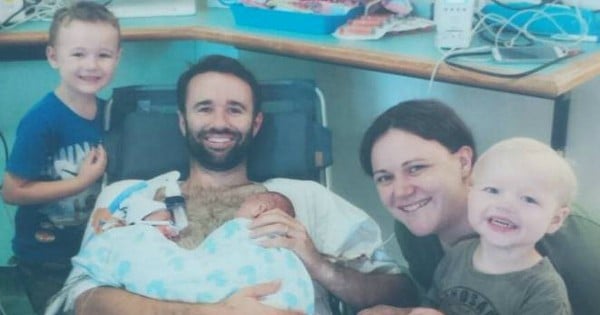 Deb Humphreys had been called into the hospital for a routine pregnancy scan.
Forty-eight frightening hours later, she was giving birth.
She was only 26 weeks pregnant when she delivered identical twins Hannah Rose and Ellie Grace. Hannah weighed only 1145 grams; Ellie was even smaller – just 695 grams
Deb's pregnancy had been rough and although she always feared the girls would come early, she had been desperate to make it to 32 weeks.
"I really wanted to make it to 32 weeks and every time I had a scan I said, 'can I go home now, can I just go home now?'" she said.
The tiny girls – who weighed about the same as a bag of flour at birth – were put onto ventilators. And they needed blood transfusions, again and again.
It was these repeated transfusions that caused Deb to think more seriously about blood donations.
"She (Ellie) just had another one the other day," she said.
Deb decided the best way to repay those who had donated was by using her own story as a way to boost donations for other Australian families.
Deb's sister Helen took this on board and began a blood drive on behalf of Deb and the girls.
Helen created a RED25 donation group with the Australian Red Cross Blood Service and hopes to reach 100 donations by their first birthday.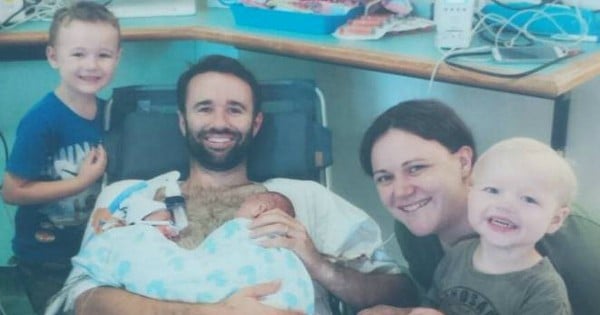 So far, 32 have donated under their group name 'Hannah Rose and Ellie Grace'.