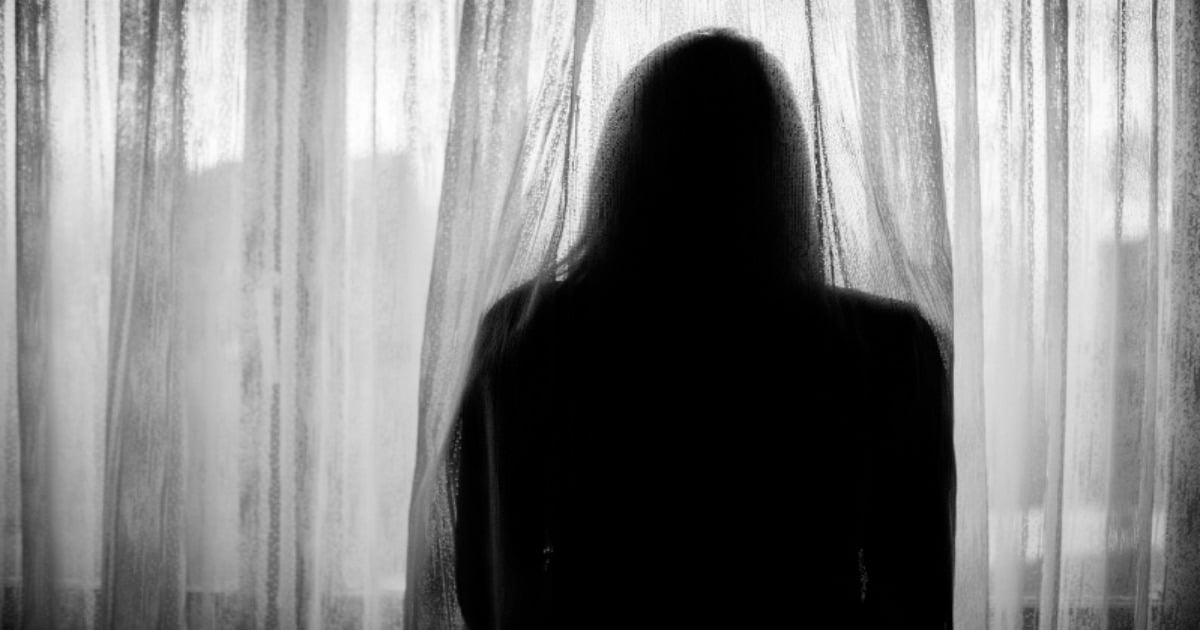 We've rounded up all the latest news from Australia and around the world – so you don't have to go searching.
1. Pregnant woman raped by estranged father first time she met him.
A father who raped his pregnant daughter the first time he met her in 20 years has had his prison sentence reduced by the Court of Appeal.
The 38-year-old man was jailed for four years for incest following the rape at the woman's home reports The Age. 
The woman had invited the father, his partner and their son to stay with her in her home.
The court heard that when they were alone in the home in October 2014 the two hugged after the man implored her. "Give Dad a hug."
The pair hugged and then he asked for a second hug when he began kissing her neck.
The woman pushed her father away and said sarcastically "If you're gonna be like that you may as well take me to your bedroom."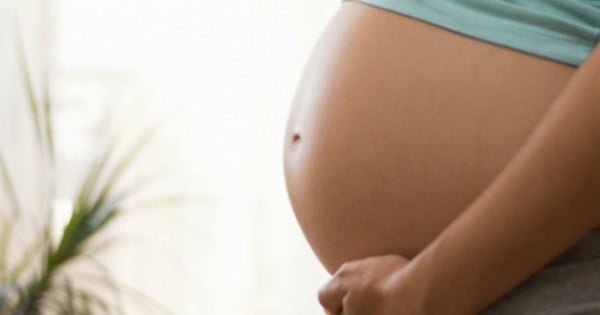 According to the report the father then asked her to follow him into the bedroom where he pushed her on to the bed and raped her, saying, "I love you forever."
The woman said, "I didn't say anything or do anything,"
"I felt I had to co-operate and not say anything. I was worried I might get hurt. I thought that if I tried to stop him, he would get angry.
"I knew he had a very violent past and had been in jail for physical assaults."
"I was very confused with what he said and I still am," the woman said.
"I felt gross that it was my Dad. I just wanted to get in the shower as I felt so dirty."
The woman told her husband what had happened and he contacted police.
After his arrest the father told police "OK, I'm gonna tell you. She made me have sex with her … I tried to say no. I didn't want to lose her."
The man pleaded guilty to one count of incest and was jailed for four years with a minimum of two years but appealed his sentence.
The Court of Appeal agreed to reduce his sentence to three years with a minimum of 18 months after a psychological report detailed the man's background and destabilizing home life.
2. IVF clinic flying egg donors in from overseas.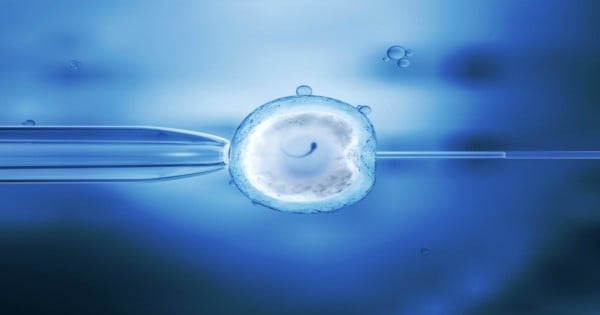 An IVF clinic is flying international egg donors to Australia and putting them up in luxury hotels, while taking them out sightseeing and then chauffeuring them to a day clinic to collect their eggs.
The women – aged between 21 and 30 years of age  – undergo counselling when they arrive in Australia and drug therapy to stimulate their ovaries, but as Fairfax Media reports they will also have time to do "sightseeing such as horse riding."
Australian IVF patients face a chronic shortage of local donors, with bans on paid or induced donations leading to heartbroken prospective parents seeking new ways to have their much desired baby.
The agency, Known Egg Donors, a company based in Cape Town, will fly the first group of four white South African women to Brisbane airport and pay to put them up for at least a fortnight reports Fairfax Media.
The women cannot be paid under Australian law but will receive up to $2500 for living costs. IVF patients have paid $13,600 to the agency for fresh eggs from the donors – a cost on top of their other IVF costs.
The women donors will undergo day surgery at the clinic to collect their eggs. The eggs will then be fertilised and the embryos transferred into the Australian patients.
Founder of Known Egg Donors, Genevieve Uys told The Age the donors wanted to help others conceive and were not motivated by money.
"This is not about hopping on a plane and coming on an adventure," she said. "A lot of thought is put into it and both parties know how much emotion is involved. It's not done on a whim."
She said the women had made long lasting friendships and were motivated by altruism. She said that critics who said it was immoral were unfounded.
"Isn't it everyone's right to have a family?" Ms Uys said. "People who pass comment and judgement on someone's infertility journey really shouldn't because they don't understand what it is like to go 10 or 15 years without being able to have a child."
3. Let them stay rallies across Australia.
Thousands of people have attended rallies yesterday across the country calling on the government to reverse the high court decision regarding the 267 refugees facing deportation.
The High Court rejected a legal challenge to the federal government's offshore immigration detention regime which means 267 people, including babies and children, face deportation from Australia to detention camps on Manus Island and Nauru within days.
Up to 6000 people rallied outside the State Library of Victoria, while in Sydney 4000 people help placards and chanted ": Let them Stay." In Darwin, Perth and Adelaide similar rallies took place.
4. First asylum seeker returns could happen within days.
A Senate Estimates Committee has heard that the first returns of the 267 asylum seekers waiting to be flown back to Nauru could potentially be made "within days".
Immigration Department chief Michael Pezzullo has said that his department would take advice from doctors over when to return the group.   They included people with illnesses such as cancer and 37 babies born in Australia.
"Depending on how their care is going … we will work through those in a staged fashion," he said, adding decisions would not be made in a "bulk determination".
"Some people would require more than six months treatment while others would be fit to travel "soon …  it's possible that some people are ready to go within days".
The Committee also heard that claims a five-year-old boy was raped on Nauru and will be sent back to his rapist were wrong.  Department officials said that the child involved in the incident was more than twice that age and suffered only "skin to skin contact" with an older detainee child.
5. Gerard Baden-Clay's new jailhouse friendship.
Gerard Baden-Clay has made friends with a fellow murderer, Massimo "Max" Sica while in jail.
Seven News reports that Baden-Clay who faces an appeal to his sentence downgrade has been spotted walking with Sica in the grounds of the Wolston Correctional Centre.
Sica is serving 35 years for the murder of Sidhi, Kunal and Neelma Singh at their Bridgeman Downs home in 2003.
6. Freed hostage Jocelyn Elliot returns to Burkina Faso.
Freed Australian hostage Jocelyn Elliot, 76, has arrived in Burkina Faso's capital where she was greeted by head of state Roch Marc Christian Kabore. Elliot was kidnapped by jihadists in Niger, but freed after the jihadists said they did not want "to make women involved in the war".
Elliott has said she hopes her husband, Ken Elliott, 80, will be released shortly so they can continue their charity work in the African country.
"I want to be with my husband shortly so that we can go to Djibo and continue there," Elliott said.
The duo have run a medical clinic in Djibo since 1972.
7. PM threatened with another scandal.
Prime Minister Malcolm Turnbull has sought advice on whether frontbencher Stuart Robert has breached ministerial standards following claims by Labor the Human Services Minister had a conflict of interest during a secretive trip to China.
Labor has accused the Human Services Minister of potentially breaching frontbench rules over his role in a mining deal between a major Liberal Party donor and China.
Mr Robert has admitted that when he was Assistant Defence Minister in the Abbott government he did travel to Beijing in a "private capacity" to attend a signing ceremony between Nimrod Resources' Paul Marks and Communist Party officials from the Chinese government-owned company Minmetals.
Roberts owns shares in the mining company according to his register of interests.
The Minister says he paid for the trip himself. But, as Fairfax Media reports, a press release from the time says Mr Robert was there on behalf of the government and made a speech.
Labor defence spokesman Stephen Conroy has called on Mr Roberts to be sacked "There is a prima facie case of a breach of the ministerial code of conduct," he told reporters in Canberra.
"Every minister knows you are not allowed to use your office for your personal benefit."
"If all of the facts are that Stuart Robert has used his position as a minister to promote a company that has made major donations to the Liberal Party, and that he's a personal investor in, then he has to go," Senator Conroy said.
Mr Turnbull has said that the question of compliance with ministerial standards had been referred to Department of Prime Minister and Cabinet secretary Martin ­Parkinson reports The Australian.
"I deal with these ­matters very thoroughly, very ­seriously and in accordance with the code, and that's what will be done."
8. Parents can't do their kid's homework.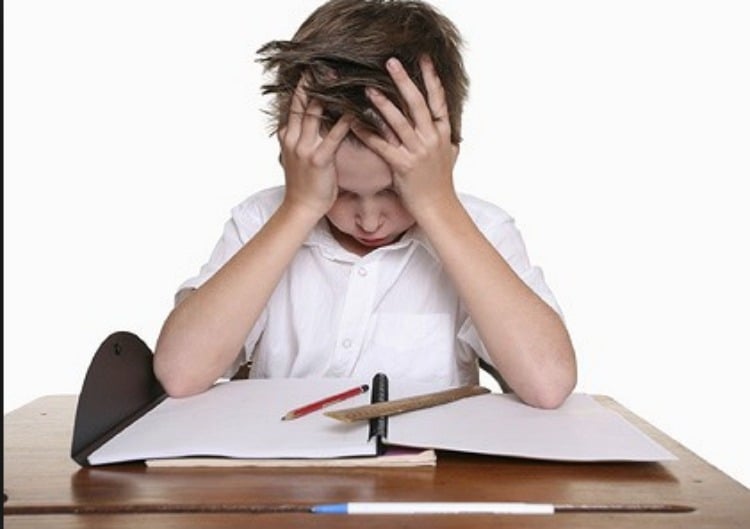 Does this scenario sound familiar? A study has found that while one third of Australian children struggle with homework weekly, 88 per cent of parents can't help as the work is too difficult.
The research by Tutoring group, YourTutor found that 39 per cent of parents struggle with primary school maths.
Maths and science are the two subjects stumping the highest number of parents – 60% admit these are their biggest struggle.
Australian Primary Principals Association president Dennis Yarrington​ recently told Fairfax Media that parents need to allow children to take responsibility for their own homework so they could learn how to manage their time and workload and set priorities.
"These are all life skills parents want kids to learn," he said. "I know parents want to help their kids, but just stop and think 'am I teaching them to take responsibility for their learning?'"
Do you have a story to share with Mamamia? Email us [email protected]